Once you've launched Mobile Deposit, you'll enter your deposit details.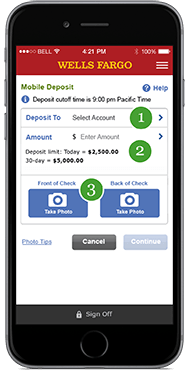 Select the account where you want to deposit your check. If you have set up a default account, it will be pre-selected.
Enter the amount of your deposit. Your daily and 30-day limits are shown under the Amount field.
Take photos of the front and back of your check.