Launching Mobile Deposit will take you to this screen, where you can set up the details of your mobile deposit.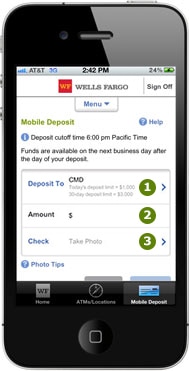 Select the account where you want to deposit your check. (Your primary checking account will be presented by default.)
Enter the amount of your deposit.
Select Check to take photos of your check.
See mobile deposit in action. Watch this short video