A mobile wallet is a way to carry your credit card or debit card information in a digital form on your mobile device. Instead of using your physical plastic card to make purchases, you can pay with your smartphone, tablet, or smartwatch. Here's an overview of the benefits of mobile wallets and how mobile wallet services generally work.
Mobile wallets offer convenience and rewards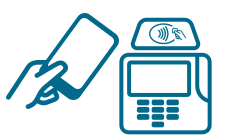 Make in-store purchases. Just hold your device to pay.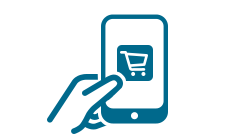 Make quick purchases in mobile apps. No need to enter your card info.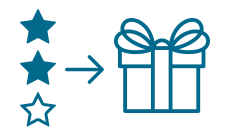 Receive offers. Many wallets and cards offer rewards and discounts.
How mobile wallets work
Download the mobile wallet app (or it may be already built into your mobile device).
Add your credit card or debit card information to the mobile wallet.
When you check out at participating merchants, access the mobile wallet and choose your card. If you're making an in-store purchase, just hold your mobile device at the terminal.
Mobile wallet security
Before you use a mobile wallet service, look into what security measures the wallet provides to help protect your card information. With some mobile wallets your full card number is not visible to merchants when you make a purchase. Some mobile wallets also have a way to disable the service if your card or mobile device is lost or stolen.
When you use your Wells Fargo card, you get additional protections:
Wells Fargo credit cards, Debit Cards, and prepaid cards come with 24/7 fraud monitoring and Zero Liability protection that means you will be reimbursed for unauthorized card transactions that you report promptly.

When you enroll in Wells Fargo Online®, you can set up account activity alerts, get push notifications, and view your transactions.

Choosing a mobile wallet
There are many mobile wallets to choose from. When you're comparing features, be sure to check which mobile device is required and which merchants accept the wallet. Some even allow you to use your Wells Fargo card as your default to easily make payments.