Reach for your phone to make everyday purchases with Google Pay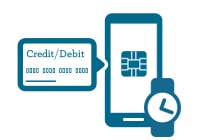 Add your eligible Wells Fargo card to the Google Pay app on your Android device.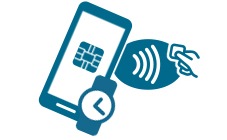 To make a purchase, simply unlock your device, and hold it near a NFC-enabled, contactless payment reader.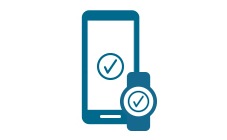 Look for your payment confirmation on your devices.


Where you can use Google Pay
Use Google Pay at over one million locations whose payment terminals are set up to accept Google Pay. Or, complete your purchase by selecting "Buy with Google Pay" in participating Android apps. View the list of merchants and apps at the Google Pay site.


How to get started - setting up Google Pay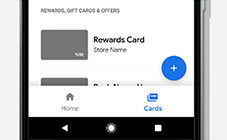 Step 1
Open the Google Pay app on your device, touch the + sign to add a Wells Fargo credit or debit card.
Step 2
Use the camera to capture your card info or enter it yourself, then verify as prompted.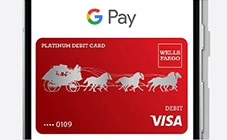 Step 3
Tap the Wells Fargo card to set it as your default card. Note: you can always swap the default card before making a payment.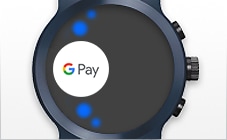 Step 1
Open the Google Pay app on your watch; tap Get Started. For added security, add screen lock.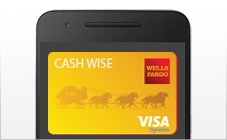 Step 2
Go to Google Pay on your paired phone, use the camera to add your Wells Fargo cards - or if the cards were added, tap the cards to add to the watch.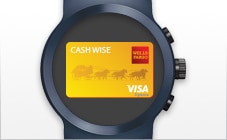 Step 3
Look for the confirmation on your watch and phone.
Your security is our top priority
When you make payments with Google Pay and your Wells Fargo card:
Your full card number is not stored on your mobile device.
Transactions are monitored by Wells Fargo's risk and fraud detection systems.
Purchases are protected by Zero Liability, so you won't be held responsible for promptly reported unauthorized transactions.
Learn more
To find out more, including which Wells Fargo cards are eligible and the steps to load your cards to Google Pay, read our Frequently Asked Questions.


Mobile Wallet Basics

Understand what mobile wallets are, how they work, and their benefits.

Learn More