Inspiring confidence in LGBT youth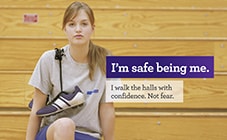 Last year, 8 out of 10 LGBT students reported being harassed or intimidated at school. And many will see no other option but to drop out due to low self-esteem and fearing for their safety.
Bringing visibility to the challenges facing LGBT youth is important to Wells Fargo. That's why we helped GLSEN (Gay, Lesbian, and Straight Education Network) reach its goal of putting a Safe Space Kit in every middle and high school across the country, to help teachers create spaces where students feel empowered, safe to be themselves, and free to reach their maximum potential.
We are also a proud presenting sponsor of GLAAD's Spirit Day campaign, a stand against bullying and a show of support for LGBT youth.

Little by little, we can all do a lot to improve the lives of LGBT students.
Learn about the financial implications of the recent Supreme Court ruling on marriage

With the

Obergefell v. Hodges

decision, same-sex couples could now face new financial opportunities and challenges. Download

The Supreme Court Rules for Marriage Equality

(PDF)* from Wells Fargo Wealth Management for more details.
Our latest campaign celebrates diversity

Every day, Wells Fargo serves millions of customers who reflect a wide range of diversity, and we take pride in getting to know all of our customers to better serve their financial needs.

Our advertising campaign, Working together to make a difference, celebrates this diversity and the many reasons our customers work hard to achieve their goals. In one of the campaign's ads, "Learning Sign Language," we proudly feature the story of a lesbian couple as they prepare for a life-changing moment.




*You need Adobe® Reader® to read PDF files. Download Adobe Reader for free.




We support our customers' needs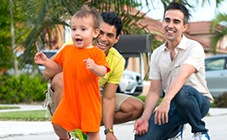 Major life events such as marriage, starting a family, or retirement create unique challenges. You deserve to work with professionals trained to specifically understand the complex financial needs of LGBT couples and individuals. We've been at the forefront of the financial services industry's efforts to meet the needs of the LGBT community.
For example, the Accredited Domestic Partnership AdvisorSM (ADPA)® program was created by Wells Fargo Advisors and the College for Financial Planning to address the financial needs and considerations of domestic partners. Financial advisors from Wells Fargo Advisors with the ADPA designation have been trained on key issues affecting domestic partners and are dedicated to providing you with tailored investment-planning solutions.
Working with The Advocate, we created The Advocate Money Minute to examine specific issues that affect the financial health of LGBT consumers. Watch The Advocate Money Minute to learn more about topics ranging from starting a family to starting a business.
In our community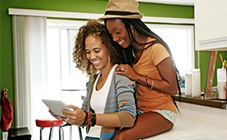 Wells Fargo's commitment to the LGBT community dates back to 1987 when we added sexual orientation to our nondiscrimination policy. Since then, Wells Fargo has become one of the most visible companies in the community through diverse initiatives, including:
Participating in more than 50 Pride parades and celebrations annually in cities around the country, from New York and Washington, D.C., to San Francisco and Los Angeles.
Offering financial education for LGBT-owned businesses through our longtime affiliation with the National Gay and Lesbian Chamber of Commerce (NGLCC) and support for many local LGBT business organizations.
Providing early funding for HIV/AIDS research and critical HIV/AIDS service organizations.
Supporting key LGBT organizations through financial and volunteer resources, including HRC, Point Foundation, The Trevor Project, Out & Equal Workplace Advocates, Lambda Legal, and PFLAG.
Partnering with organizations such as GLSEN (Gay, Lesbian, and Straight Education Network) and GLAAD to combat bullying of LGBT youth. We helped GLSEN achieve their goal of placing a Safe Space Kit in every middle and high school in America, to ensure that kids are protected when they feel threatened and can find support when they need it. We are also a proud presenting sponsor of GLAAD's Spirit Day campaign.
Working at Wells Fargo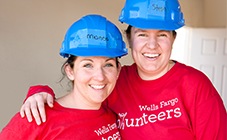 Wells Fargo fosters a culture in which all people and their individual differences are not only accepted, but celebrated. We're committed to offering fair and equal policies and benefits for all team members as part of our overall commitment to diversity and inclusion.
Our PRIDE Team Member Network has offered LGBT team members professional and career development, mentoring and leadership engagement, and opportunities to plan and participate in LGBT community outreach and events.
We have achieved a 100% score on the Human Rights Campaign Corporate Equality Index for 12 consecutive years and in 2012, 2013, and 2015 were named the top company for LGBT employees by DiversityInc. Learn more about becoming a Wells Fargo team member and search available opportunities.
We support small businesses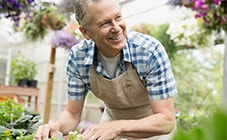 Your business is more than a dream or a calling, and its growth is essential to the strength of your community. You work hard to make it a success, and Wells Fargo is with you. We are the #1 small business lender in the U.S.* and are committed to helping LGBT business owners access capital and financial resources.† In 2004, Wells Fargo became the first financial institution to join the National Gay and Lesbian Chamber of Commerce (NGLCC), an organization created to better address the financial and educational needs of LGBT businesses. We are proud to be the founding sponsor of the NGLCC Supplier Innovation Center in Washington, D.C., dedicated to groundbreaking education and networking opportunities for certified LGBT businesses.
Learn more about how Wells Fargo Works for Small BusinessTM.
*Community Reinvestment Act (CRA) government data, 2013.
†All financing is subject to credit approval and SBA eligibility where applicable.