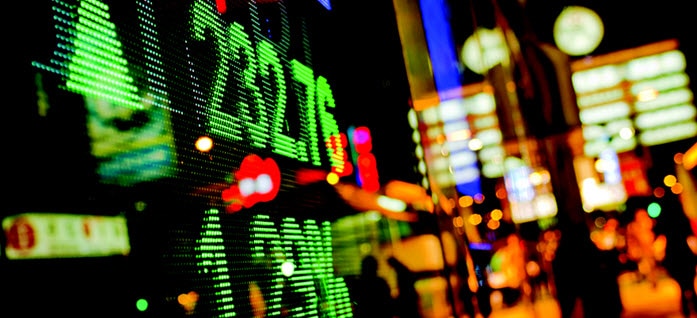 What Now?
---
by Scott Wren, Senior Global Market Strategist
Key takeaways
We expect more volatility in the near term as uncertainties over coronavirus containment and the reopening process continue.
Ultimately, we see downside volatility as an opportunity to add to favored equity asset classes and sectors.
Stocks up big one week, dropping like a rock the next. Good coronavirus medical news on a vaccination or treatment fronts one day, headlines of record new COVID-19 cases the next. That is the environment investors have been living with for some time. But the market has certainly been anticipating improving coronavirus, employment, and consumer-spending news in recent months as, at the height of the bounce-back rally during the second week of June, the S&P 500 was 47% higher than the March 23 panic low. You typically don't see that kind of jump unless the market expects improving news looking down the road, even if we are seeing some bad data points now.
Our plan of attack for the stock market has been to dollar cost average into equities. We recommend a strategy of looking at expected volatility due to numerous uncertainties as an opportunity to increase exposure to favored sectors. The midpoint of our year-end S&P 500 target range is 3250 for 2020 and 3500 for year-end 2021. These targets offer attractive potential returns from current levels. Our focus has been on sectors that we believe offer stronger balance sheets and earnings potential as we expect the economy to bounce back from the current deep hole and then post modest growth largely in line with the long-term historical average next year. As a reminder, we have written several times in recent weeks on why elevated valuations have a historical basis early in a recovery.
Our most favored sector continues to be Information Technology, but we also currently favor the Consumer Discretionary, Communication Services, Health Care, and Financials sectors. We believe these sectors offer exposure to quality companies with strong balance sheets and the financial strength to weather the economic downturn and benefit from the environment that lies ahead. We expect continued aggressive Federal Reserve monetary support and rising consumer confidence to help maintain valuations.
However, in the meantime, some consolidation of the recent gains is likely to continue as we believe stocks will trade in a relatively wide trading range with an upward bias as we move into year-end. The market is likely going to be particularly sensitive to day-to-day headlines. In recent trading sessions, investors have been worried about the increase in diagnosed cases of COVID-19 and are concerned that a meaningful portion of the economy that has been reopened will have to be locked down once again. It has not helped that different states employ various measurement methodologies and rationales when it comes to hospitalizations or even cause of death. Even the medical experts have widely differing opinions on the magnitude and importance of this apparent ramp up in coronavirus cases. We expect more of this same confusion for now, at least in the nearer term. We believe future market action depends on further medical clarity, consumer confidence, and, ultimately, consumer spending.