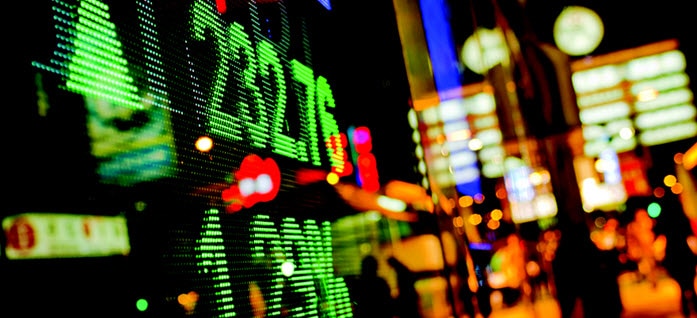 Surprises
---
by Scott Wren, Senior Global Equity Strategist
Key takeaways
A number of major countries and global regions are reporting economic data that is beating expectations.
These positive economic surprises have helped fuel the stock rally we have seen in recent months.
Investors may frequently hear comments that stocks are "priced for perfection" when a rally is underway or, at other times, that there is "a lot of bad news priced into the market". Market action relative to underlying fundamental economic expectations is one gauge used for the comparisons. Of course, in our experience the stock market can be a pretty good indicator for anticipating what the forward macroeconomic environment may look like. But many economists? Not so much. At least not on a consistent basis.
For those regular readers who like to get down deeper into the weeds, there is a series of economic "surprise" indices that tell observers whether or not the data coming in was better or worse than expectations. Positive readings (above zero) mean that net-net, economic news in aggregate beat consensus estimates. Negative readings (below zero) mean the data fell short of "Street" expectations. In brief, these gauges measure whether economists as a group have been overly optimistic or overly pessimistic.
The good news is that in recent months the surprise indices for most of the major countries and regions of the world have moved into positive territory and are trending higher (i.e., U.S., eurozone, China, globe, etc.). Japan is the only major economic power that is showing negative readings after its surprise index tumbled over the last three months. That wasn't the case at the start of 2019 and as we moved into the middle portion of the year. The stock market, however, after a meaningful pullback in the last quarter of 2018 (and especially during December), moved steadily higher in the face of less-than-optimistic forecasts by economists.
So why are these international surprise indices important? When you consider that nearly 40% of S&P 500 company revenues come from outside the U.S., it makes sense that investors are paying attention. We need help from these international economies to reach our earnings expectations. The appearance of a more stabilized to slightly improving international economy combined with accommodative global central banks and at least a time-out in terms of trade tensions have all combined to push equities noticeably higher over the last four months. When investors perceive reduced risks and a more reliable economy ahead, stocks typically benefit.
Our outlook for the S&P 500 Index this year calls for mid-single digit earnings growth over last year and steady valuations. In addition, hints of better-than-expected economic growth abroad should give investors more confidence that U.S. stocks can post positive returns after the big gains last year. We favor the Information Technology, Financials, and Consumer Discretionary sectors. We believe now is not the time for investors to get overly defensive. The potential for positive surprises exists this year.