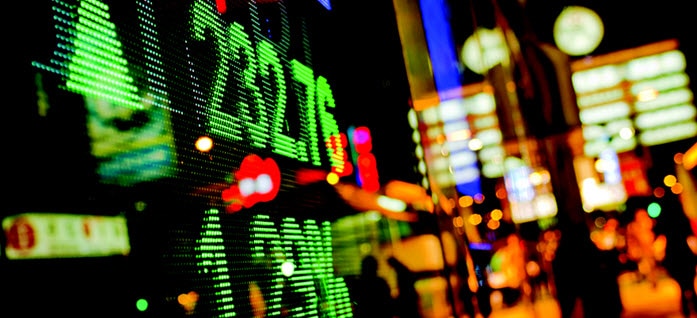 Inflation fears
---
by Scott Wren, Senior Global Market Strategist
Key takeaways
Investors have become more concerned that inflation will rise meaningfully higher.
After a modest rise as the economy recovers from the pandemic-induced recession, we do not expect longer-term inflationary pressures to build.
The U.S. Federal Reserve (Fed) has been trying to engineer a sustainable modest bounce in inflation toward its 2% target for more than 10 years without much success. Recall that the Fed more recently adjusted its language surrounding this target to say the goal is to have inflation "average" 2% over time. Even now, as the recovery continues to gather steam, Personal Consumption Expenditures (PCE), the Fed's favorite inflation gauge, sits at a meager 1.5% for the 12 months ending in January of this year while the Consumer Price Index (CPI) has posted an even lower 1.4% increase.
In the vast majority of past economic cycles of the last 60 years, consumers responded to Fed efforts to boost economic growth by borrowing and spending when easy money policies were put in place. Higher inflation often followed as demand for goods and services rose and capacity tightened. But since the 2007-2008 financial crisis, historically low interest rates have not led to widespread inflation in goods and services prices. Rather, these low interest rates have led to asset price inflation (i.e., stocks). Spending growth has not increased in lockstep with money supply growth. Banks are flush with cash but have been keeping those holdings as deposits with the Fed because of a lack of lending opportunities. Even with low interest rates, you can't force consumers or businesses to borrow and spend. That has been one of the headwinds holding back inflation. In addition, in recent decades, everything from an aging population with changed spending habits to the declining power of labor unions to technological advances to globalization of supply chains and production have contributed to an inflationary decline.
Many investors are concerned the large amount of stimulus likely to be pumped into the economy by Congress will cause inflation to rise meaningfully from current levels. We do agree that overall prices will increase this year but see the rise as more of a bounce back after the short but deep pandemic-induced recession of last year where 12-month CPI dropped to near zero at one point.
We expect CPI inflation to rise 2.2% this year, in line with the 25-year average. We do not expect inflation to build further beyond the bounce back period we see occurring this year, despite some risks. For example, the new administration is courting organized labor, which could very well pressure compensation and benefit costs for companies. In addition, globalization benefits may ease somewhat given the pressures in some industries to produce more goods domestically, which would likely increase costs.
Overall, we do expect longer-term factors such as technological advances to promote falling production costs. However, inflation is almost certain to move modestly higher in the near term as the pandemic eases and global economies continue to recover. Market fears over potential inflation could very well create buying opportunities. Be ready.