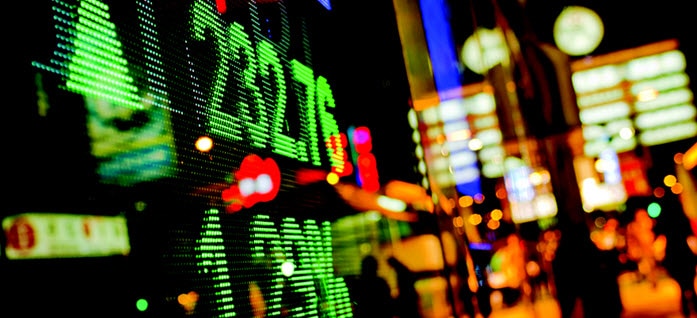 Continue to favor cyclical stocks
---
by Scott Wren, Senior Global Market Strategist
Key takeaways
Over the last six months, equity sectors more sensitive to the economic cycle have led the S&P 500 Index to all-time record highs.
We continue to believe that investors should focus on asset classes and sectors that can further benefit from the ongoing recovery we expect. 
If you think the economic recovery here in the U.S. and abroad is going to continue and the rate of unemployment is still going to trend downward after hitting a speedbump in April as we do, then that belief should be reflected in your equity portfolio allocations. We have been recommending for some time that investors take a more assertive stance and lean toward those sectors that can benefit from further recovery. We are focused on asset classes and sectors that typically see improved performance in the recovery and growth portion of an economic cycle. In our view, it is not time to get defensive and hide in sectors less sensitive to the economic rebound we expect over the balance of the year and beyond based on our current analysis.
Asset classes such and commodities and emerging markets (EM) are also quite sensitive to the ebb-and-flow of the economic cycle. When global gross domestic product (GDP) growth is on the rise, demand for the raw materials used in the manufacturing process as well as goods produced by EM manufacturers usually see an increase. We favor both commodities and EM equities as we believe we are early in a new economic cycle that has multiple years to run.
Early cycle also typically means gaining exposure to sectors like Industrials, Materials, and Financials. We currently rate each of these sectors as favorable. Once again, particularly in the case of Industrials and Materials, one needs to determine not only the strength of the recovery here at home but also gauge the recovery outside of the U.S. Companies in these sectors usually garner a meaningful share of their revenues from overseas and frequently operate in dozens of countries (some in well over 100 countries around the globe). And don't forget that the S&P 500 Index (SPX) as a whole earns nearly 40% of its revenues from outside the U.S. We need help from international economies to get to our $190 earnings per share (EPS) estimate for the SPX this year.
And while we certainly need large-capitalization SPX companies to participate in any equity upside in coming quarters, early in a new cycle it is U.S. small-cap equities, as represented by the Russell 2000 Index, that usually lead the charge in terms of percentage appreciation as the stock market broadens and many equities rise. For example, over the last six months, according to Bloomberg data, the Russell 2000 Index has outperformed the SPX by slightly more than 10% and the S&P 100 Index (OEX) by nearly 12%. This has been a very broad rise to recent all-time record highs.
With vaccine distribution rising, lockdowns easing, the Federal Reserve providing plenty of monetary stimulus, and Congress pumping trillions of dollars into the economy, we continue to see more cyclically sensitive equity asset classes and sectors leading the equity market higher.