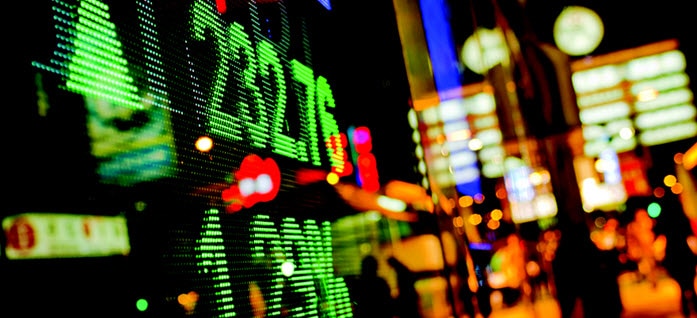 Tech worries?
---
by Scott Wren, Senior Global Market Strategist
Key takeaways
Investors have been concerned that the recent Tech-led downside in the equity market marks an end to this sector's outperformance.
We continue to rate the Information Technology sector as most favorable and recommend taking advantage of pullbacks to add exposure.
The Information Technology sector has led the market charge higher so far in 2020 and, looking back, has been the best performer over the course of the last 10 years. It's not surprising that investors have flocked to companies that have shown the ability to grow earnings at a rate well above the market as a whole. And as the current COVID-19-influenced environment has shown, this sector has been able to produce earnings growth even in the midst of a deep (but likely very short) recession. In fact, the Information Technology sector is likely to finish 2020 as one of only three sectors out of 11 to produce positive earnings growth relative to 2019.
Many of the companies in this sector that are posting robust earnings growth have benefitted from the work-from-home dynamics that many consumers are living with on a day-to-day basis. It appears that these trends are unlikely to change in the near term as the risks of sending thousands of workers back to high-rise office buildings and crowded work conditions are perceived to be too high by any number of major corporations. A quick look at most major cities' downtown areas will show very little vehicle or foot traffic on virtually any typical workday compared to pre-COVID-19 activity levels. This could very well be the "new" normal for some time.
Valuations for companies that can consistently grow earnings also have tended to rise as economic uncertainty drives investable funds toward the most dependable revenue streams. During the latest Information Technology sector run higher, many market participants have become concerned that Information Technology sector valuations are too high. They have been comparing recent valuation trends with the dot-com bubble of the late 1990s. However, if examined on a forward price-to-earnings (P/E) basis, today's valuations are far more reasonable. Looking back, as the calendar year rolled over into early 2000, the P/E on the Information Technology sector was 57x that year's earnings estimate. Today, once again taking the next 12-month earnings estimate into account, the P/E ratio is a more modest 28x. In addition, with the Federal Reserve's current easy money policies not likely to change any time soon, there is support for valuations above the longer-term averages. Remember that there is typically a noticeable negative correlation between interest rates and P/E ratios. When interest rates are low, valuations tend to be above the longer-term average.
For all of the above reasons, the Information Technology sector carries our most favorable rating. We believe strong balance sheets, the ability to grow earnings, reasonable valuations, and an accommodative monetary policy are likely to help this sector continue to be an outperformer over the next 6-18 months. We view pullbacks as opportunities to put sidelined funds to work in this sector.