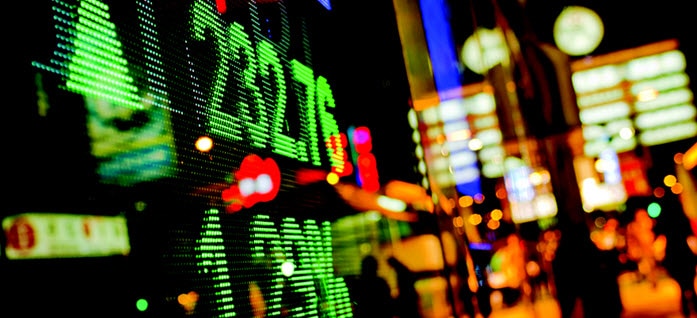 Still Vulnerable
---
by Scott Wren, Senior Global Market Strategist
Key takeaways
While stocks have rallied more than 20% off the March 23 panic low, the market is still vulnerable to a number of potential negative factors.
We believe getting past the peak virus infection point, a quick and efficient deployment of stimulus/relief funds and a producer agreement that would raise the price of oil are all important to investors.
On Monday, the S&P 500 Index traded more than 20% higher than the bear market low notched on March 23, just a short 10 trading days ago. Of course, as many investors remember, the index set an all-time record high on February 19, just six weeks ago, but to some it may seem like an eternity. Things have been changing fast in 2020. 
A few of the positives that have pushed stocks up over the last two weeks have been somewhat better COVID-19 news, a huge ($2.2 trillion) stimulus/relief fiscal package with the likelihood of more in the nearer term, and a 25%-plus rally in the oil market based on the potential for a production cut agreement between the globe's major producers that could total 10 million barrels per day or more. We have argued that equity investors would likely treat a hint of good news on any of these fronts as a positive. So it appears there is a bit of light at the end of the tunnel. That is what the market wanted to see.
But markets and the economy are not out of the woods yet. A study of historical statistics related to big rallies off panic equity lows suggests there is a high probability that at some point a meaningful downside test will occur. So the question is what might trigger a big downside move from current levels?
The answer isn't as complicated as some market pundits might want you to think. In terms of the coronavirus, the market would take negatively any signs that the number of new cases is not peaking by the middle of May. Mid-May has largely been priced in for this to occur, but late last week and over the weekend, some medical experts said they think the peak may be sooner. That's good news.
The fiscal stimulus/relief package is another potential trigger. If the government rollout is clumsy and businesses and consumers do not have quick access to loans/grants and money in their pockets, then the stock market's recent cheerful attitude will likely subside as the chance of consumers getting out of their homes and spending money will not pan out and economic damage will last longer into the future and be deeper than expected. So far, early in the game, the complicated rollout appears to be largely working with a few hiccups.And finally, if an agreement to cut oil production does not occur and the price war rages on, tens of thousands of high-paying domestic jobs in the oil patch will be eliminated and the high-yield portion of the bond market, of which nearly 20% is represented by energy companies, could very well deteriorate further with increased bankruptcies on the horizon. Equities tend to sweat when the high-yield bond market struggles.
Stocks are still vulnerable to a number of negative factors, including those mentioned above.