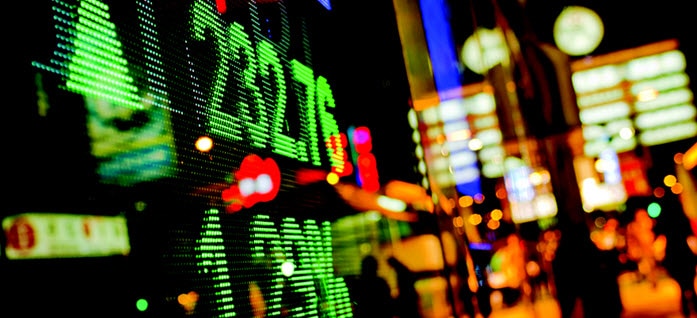 Cash Flow and Buybacks
---
by Scott Wren, Senior Global Equity Strategist
Key takeaways
High margins and growing free cash flow have allowed U.S. large-cap companies to aggressively buy back shares during this long expansion.
While we still expect buybacks to be a market positive, the volume could slow over the coming year.
We believe an important consideration for investors looking forward is whether or not larger-capitalization S&P 500-type companies are going to continue buying back their shares in the open market as they have been doing over the bulk of this long economic expansion. This has been a big force behind the "bid" for stocks over the last decade. With growing free cash flows (FCFs) and plenty of uncertainty, many companies have put money to work by stepping into the market and reducing their number of shares outstanding rather than investing capital in new projects.
We have been talking about "total yield" in a number of publications this year. It combines the dividend yield and the percentage of shares that are taken out of the market due to buybacks. This is one of the factors that we consider meaningful in our analytical methodology. We know that in a low-rate environment investors have been attracted to higher dividend yields. Buyback yield is a way to take that analysis one step further.
But in order to keep buying back shares, companies need to continue to generate FCF. In short, FCF represents the cash a company generates after subtracting cash outflows to support operations as well as upkeep on fixed assets. We consider it a good measure of overall profitability. Over the course of this long bull market, since the equity market lows in March 2009, operating margins for the S&P 500 have averaged more than 12% based on Bloomberg data. Margins have remained high as companies have held the line on costs such as employee compensation and input costs, as commodity prices have fallen overall. That has fed into the growth of FCF over this cycle. For the S&P 500, FCF per share in the third quarter was 9% higher than the same period in 2018 and nearly 33% higher than in the third quarter of 2017, according to FactSet data. Over the course of this cycle, FCF has climbed nearly 220% per share. That equates to a lot of ammunition for share buybacks in our opinion.
Given our outlook for slowing economic growth over the coming year, we wonder if the pace of buybacks will slow. It appears as though 2019 will result in less buyback volume compared to the record pace last year, and we want to be at least somewhat cautious as we look ahead to next year. Stock indices are at record highs, which may prod some corporations to reduce the amount of dollars they want to commit to buybacks. As the economy moves ahead at a more modest rate of growth and projects that meet required hurdle return rates are still not easy to find, some corporations may want to build a cash cushion. Saying that, even if the pace of buybacks does slow, we believe they will likely still have a positive effect on the market.
U.S. large-capitalization corporations have enjoyed rising margins and growing FCFs throughout the bulk of this economic expansion. As we look ahead over the coming year, we wouldn't be surprised if margins declined modestly and the dollar volume of share buybacks slowed. These factors by themselves do not mean the bull market is over in our view, but we do want to be aware of how they might play into any market advance next year.