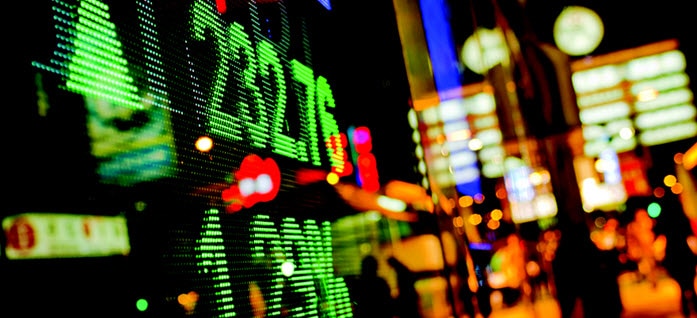 Volatility equals opportunity
---
by Scott Wren, Senior Global Market Strategist
Key takeaways
The financial markets are sensitive to the potential for a growth slowdown, potentially triggered by a spread of the COVID-19 Delta variant.
We believe the prospects of widespread lockdowns similar to last year and early this year are small and recommend taking advantage of downside volatility.
Questions about future growth are starting to bother the stock market. But many would argue that the bond market has been hinting for some time, through lower yields on the 10-year Treasury note and some other maturities, that economic growth may not be as strong or last as long as some market participants believe. The pullback in the commodities markets, as reflected by the prices for raw materials such as oil, copper, and lumber, could also be interpreted as signs that future growth/demand prospects have diminished. Note that our projections call for a robust 7.0% gross domestic product (GDP) growth this year and 5.3% GDP growth in 2022, and we continue to believe we are in the early stages of a new economic cycle that has multiple years to run.
While some market indicators have been reflecting some investor caution over the past month or two, this week's opening trading session also brought to the forefront concerns that the COVID-19 Delta variant may impact the global economic reopenings that markets have been counting on. Equities will not look kindly on implications that a meaningful rise in virus cases could bring about an eventual return to lockdowns. Our opinion is that potential precautions will be milder and lockdown measures localized, if enacted, than those disrupting economic activity in 2020 and earlier this year. Elevated vaccination rates, particularly in developed countries, are limiting the number of severe cases and hospitalizations, likely discouraging the sort of stringent lockdowns disrupting earlier economic activity.
We have been looking for a pickup in volatility, likely triggered by uncertainties over the future trend of inflation in coming quarters and what the Federal Reserve (Fed) might do about it, if anything. Another potential trigger ties together COVID-19 fears and the effects of lockdowns on growth. Higher inflation readings and a Fed that might taper bond purchases sooner rather than later have so far not spooked investors.
Given all of the above, the question is, should downside volatility be viewed as an opportunity to put sidelined funds to work or not? In our case, given our positive outlook on future vaccine progress, Fed monetary policy and government fiscal stimulus and their resulting effects on employment, consumer spending, and ultimately corporate earnings this year and next, the answer is yes.
We continue to lean into sectors sensitive to the recovery, such as Energy, Industrials, Materials and Financials. We are also favorable on the growth-oriented Communication Services sector and are recommending full allocations to Information Technology and Consumer Discretionary.
Averaging into the equity market over time is a recommended strategy, but should a pullback of a more meaningful magnitude develop, we advise committing additional funds to the market.