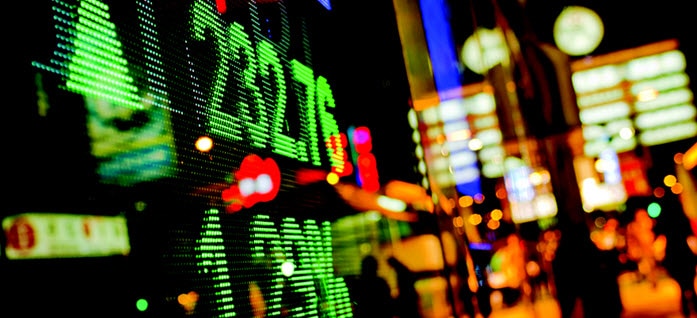 Confidence is Key
---
by Scott Wren, Senior Global Market Strategist
Key takeaways
The stock market is pricing in positives including improving medical news and better consumer spending.
We believe better spending will come from confident, employed consumers who are willing to open their wallets and drive the U.S. economy forward in the second half of this year.
Our positive equity market view as we look through the current pandemic and out to year-end 2021 revolves around consumers spending money and driving the U.S. economy forward as they have done in past cycles. But in order to do that, they need to be confident. And, historically, for consumer confidence to rise and help push economic growth ahead, there needs to be another key component—jobs. It makes sense that consumers with jobs tend to have higher confidence and are more willing to open their wallets and spend money on discretionary activities and items, such as eating out, cars, boats, houses, and new furniture. We know that consumers are going to spend money on toothpaste, laundry detergent, and deodorant no matter what the economy is doing, but it is discretionary spending on things people want, not need for everyday survival, that determines whether or not the economy is strong or weak. The rationale is not complicated.
In terms of the coronavirus pandemic, consumer confidence looking ahead is likely what is going to move the economy from a short but deep recession into a new growth phase. If we are all sitting at home in September and October afraid to go out because we perceive the risk of catching the coronavirus is high, the stock market will likely be frowning (probably well in advance). The reopening process over the coming weeks and couple of months is important for the stock market outlook. Pay attention in your neck of the woods. Our assumptions call for gradual progress on the medical and reopening fronts.
Our base case suggests increasing confidence and Federal Reserve stimulus should support valuations well in excess of historical averages. Earnings, while likely down 30% this year, should show some recovery in 2021 as the economy recovers in the second half of this year and then we expect 3% growth next year. Current favored sectors should benefit from improved confidence and economic recovery. Our favorable ratings on the Consumer Discretionary and Communication Services sectors in particular are quite dependent on consumer spending improvements in the months ahead. The favored Financials sector also is a play on improved confidence, not only in terms of consumers but also businesses. The Information Technology sector should continue to offer growth even in a slower economy, but we believe it will lead as the economy pulls out of recession. And we continue to favor the Health Care sector as the population ages and new discoveries drive the pharmaceutical and biotech groups.
In order for the economy to improve from here and for the equity market to meet our expectations as we look out over the next 18 months, we believe confidence is key.