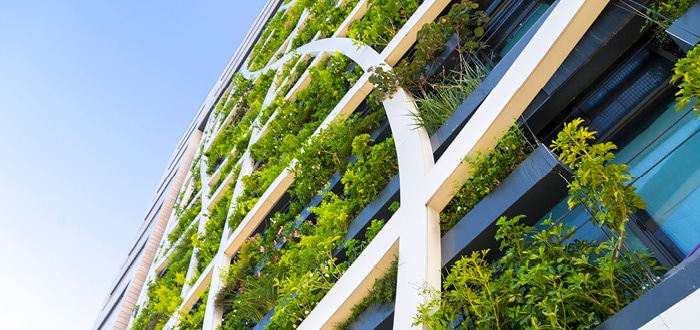 Once a niche corner of the investing landscape, the idea of aligning your investment portfolio with your personal values is much easier today than it has been in the past.  Increasing demand has been met with a broad range of solutions focused on everything from environmental sustainability to religious beliefs. 
Wells Fargo Investment Institute's new report, Vision Investing: Values, Impact, and ESG, looks at the various strategies you can use to align your values and investments; the rapid growth of sustainable/responsible investing and ESG; the question whether you may have to forego profits for principles; and challenges and trends in Vision Investing.
What is Vision Investing? 
Investing that aligns financial objectives with personal values or creates measurable impact has often been called responsible or sustainable investing. Another trend gaining prominence is the incorporation of environmental, social, and governance (ESG) considerations into the investment process.
Wells Fargo calls the intersection of values-alignment, investing with impact, and ESG integration with traditional investment considerations: Vision Investing: Values, Impact, and ESG.
Wells Fargo Vision Investing includes:
A comprehensive integration of ESG assessment into the investment management process
Strategies that align investment portfolios with client values
Active ownership practices including engagement and proxy voting to achieve impact
Dating back to the 1960s, sustainable investing was relegated to the periphery of the investment landscape. After a slow but steady increase in interest for nearly a half century, sustainable investing interest began to gain broader appeal following the Financial Crisis of 2008, particularly in Europe. The trend of aligning investments with personal values finally broke into the mainstream in the United States in the mid-2010s. According to a recent study, U.S. assets under management nearly quadrupled from 2015 to 2020. Sustainable investing then experienced a meteoric uptick in interest amid the COVID-19 pandemic of 2020, with nearly 25% of all U.S. net mutual fund flows going into sustainable products in 2020.
You don't have to trade profits for principles
One misconception is that investors must sacrifice performance to align portfolios with their values. A 2020 Wells Fargo/Gallup survey showed that only 11% of those surveyed already invest in sustainable investments, despite widespread interest. This discrepancy may stem from the misconception that these strategies underperform the market. Only one-third of those surveyed believed that sustainable investments match or outperform the market, on average.
Our research indicates that investors do not need to forgo return potential to align their portfolios with their values. To the contrary, a growing body of evidence suggests that financial performance of companies using ESG strategies is commensurate with those that do not. Moreover, as shown in the graphic below, adjusting for certain fundamental differences such as style and sector, U.S. ESG stocks showed comparable returns to those of other U.S. stocks.
ESG-related stocks have tended to keep pace
Research has shown that ESG-related stocks have shown comparable returns to non-ESG-related stocks over time, adjusting for fundamental differences such as style and sector.

Sources: Bloomberg and Wells Fargo Investment Institute, as of December 31, 2021.  Past performance is no guarantee of future results.  An index is unmanaged and not available for direct investment.  Please see the end of this report for the definitions of indexes and descriptions of asset-class risks.
As the sustainable investing industry continues to coalesce, we expect that an eventual convergence of terminology, improved data reporting, and more clear-cut regulatory oversight likely will support demand growth for sustainable investment strategies. Various regulatory bodies and organizations like the European Union, the CFA Institute, the Carbon Disclosure Project, and even the SEC are taking steps to improve oversight and consistency.