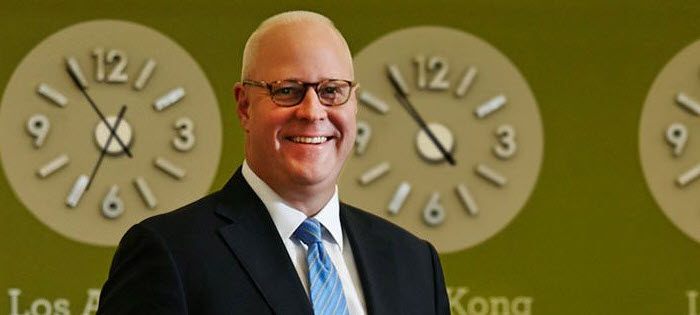 Five Holiday Wishes: Of Things Hoped for in 2020
---
by Darrell Cronk, President, Wells Fargo Investment Institute
With the last few days of 2019 upon us, and in the spirit of the holiday season, I thought I would put forward five investment-related wishes for 2020. Of course, it's only a wish list. But it never hurts to ask, does it—especially if you've been good this past year?
1. A long winter's nap for the Federal Reserve (Fed) – Following a very active 2018 and 2019, the Fed will likely play a much smaller role in policy actions in 2020. A deep slumber, however, may be too much to ask as monetary policy stimulus orientation shifts from interest rate cuts to continued balance sheet expansion. This shift renewed in late 2019, and we expect it to continue into the new year.
2. Stocking stuffers from corporate CEOs – Corporate spending can have an outsized impact on growth. Toward that end, we'd love to see corporations fill their stockings this year with stronger capital expenditures, fully funded pension plans and robust healthcare plans, and a little more warming wage growth for workers. This investment would likely benefit corporations, workers, and the broader economy, potentially providing the perfect gifts for one and all.
3. The glitter and sparkle of technology companies – Technology performance once again proved magical in 2019, driving the entire S&P 500 Information Technology sector up almost 47% this year.1 We have maintained Information Technology as our single highest conviction sector idea for much of 2019. What some would describe as the "fourth industrial revolution" of our time is upon us, and technology companies continue to evolve at a glimmering pace. In 2020, we believe investors are likely to continue to enjoy substantial enhancements in areas like 5G technology, extended reality, blockchain, autonomous driving, and countless others. If the sector can keep its momentum, we could be entering a new version of the Roaring 20s; however, this time it may be the 2020s, not the 1920s.
4. Holiday cheer for consumers – Consumers cheered as U.S. household net worth increased 11% year-over-year, with strong market returns and continued home price gains, along with generationally low borrowing costs and a 50-year-low unemployment rate.2 If these trends persist, consumers may continue to celebrate straight through this holiday season and into the new year. We can only hope.
5. Good tidings extended from both sides of the political aisle – OK, admittedly, of all five, this one may be the most difficult wish, and therefore I purposefully saved it for last. We understand that elections are competitive, hard-fought contests for prestigious, coveted seats. But just think—what if during the 2020 election season, we ran races that prioritize policy progress, cooperation, and the good of the country? Anyone with me?
While you may scoff at the probability of these things actually happening, remember, the holidays are a time for hope, reflection, and renewed optimism. I am reminded of the English poet Ralph Hodgson's quote: "Some things have to be believed to be seen."
We will keep you informed about our 2020 Outlook and the issues most important to investors.
Thank you for your partnership in 2019 and best wishes for a happy holiday season and New Year!
Darrell
1 Based on the S&P 500 Information Technology Index through December 20, 2019.
2 Federal Reserve, December 2019.