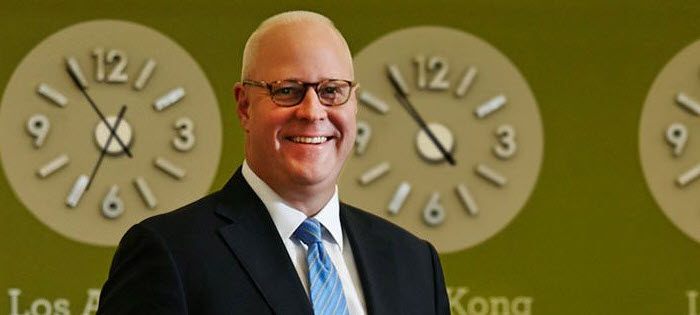 U.S. Consumer—Resiliency Required
---
by Darrell Cronk, President, Wells Fargo Investment Institute
While there is a healthy debate over the U.S. economy's future path and direction, in many ways, U.S. consumers have been carrying the economy on their financial shoulders through much of this year's growth slowdown. Business investment has stalled and manufacturing remains weak as companies and investors suffer from a certain degree of fatigue from the U.S.-China trade dispute and the related and enduring weakness in manufacturing. Foremost on many investors' minds is whether the weakness within the manufacturing sector precipitates a winter flu for the consumer, which we believe could have material impacts on how much longer the current expansion may run.
There have been clear signs of moderation in consumer spending in recent months. To be clear, however, moderation does not mean that the consumer has stopped spending but rather that there has been a deceleration—from a 5% annualized spending clip at mid-year to closer to 2% today.1 As evidence, without robust consumer spending, second-quarter U.S. GDP growth would have been negative, and the downshift in third-quarter growth to around 1.5% reflects some of these weakening consumer spending trends. Recent retail sales and holiday spending estimates also have shifted lower as many retail companies have reduced expectations.
In addition to the drag from manufacturing, consumer spending also has been hit by a stall in corporate earnings growth. The correlation of business sentiment with profits is currently so tight that it is hard to disentangle cause from effect. The reality is that the consumer depends upon a strong, vibrant corporate profit environment for a paycheck, continued hiring, and wage gains. Job growth has clearly slowed this year. The six-month moving average of job gains from non-farm payrolls has downshifted from 234,000 in January to 154,000 in October, and we will likely see continued slowing when November's reading is released. At the same time, we believe there is some good news for the consumer. As the Federal Reserve pivoted to cut interest rates this past year, the 10-year U.S. Treasury declined from a peak of 3.24% in November 2018 to a low of 1.46% in September 2019, helping to reduce mortgage rates and support better housing data and trends.
So what do we believe this means for investors? Equity markets continue to set new highs even as investors have remained underweight equities and conservatively positioned. Overall investor sentiment has remained somewhat bearish as outflows from U.S. equity funds are on pace for the second largest year in the past 15 years, already topping $100 billion year to date. In contrast, U.S. bond funds and money market funds have seen record inflows this year. Corporations are also slowing their recent strong stock buyback activity. Buybacks fell 7% during the first half of this year, and new authorizations to purchase shares have declined 15-20%.2 It is important to note, however, that we anticipate this tepid positioning could lead to capital flooding back into markets if conditions improve, and can be viewed as a positive, contrarian indicator.
The bottom line is that we do not believe that the end of 2019 or the beginning of 2020 will bring the end of this expansion cycle. However, much depends on the still strong U.S. consumer remaining resilient next year. For equity markets to make that next major leg higher, it will be important to have positive signs of economic growth, a lift in corporate earnings, manufacturing stabilization, and a tenuous trade ceasefire for the upcoming election.
1 All data provided by S&P CaptialIQ. October 28, 2019.
2 Year-over-year, compared to first half of 2018.