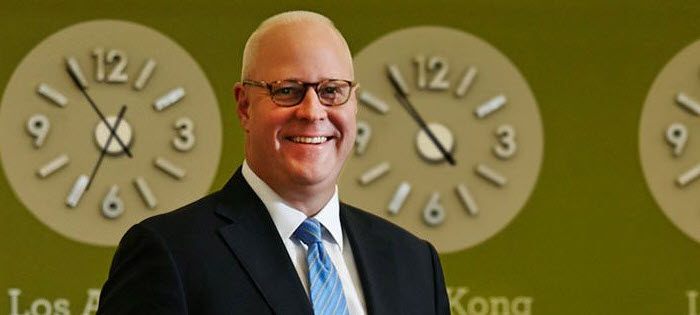 Red Lights or Green Shoots?
---
by Darrell Cronk, President, Wells Fargo Investment Institute

Key takeaway : Mixed late-cycle data indicators suggest investors should be diligent about reviewing portfolios to consider the proper risk/return exposure going forward.
The past several weeks' data support our view that the U.S. economy continues to grow just over 2%, down from above-trend growth of 3% for 2018. The very weak job growth reported for February and the recent inversion of the yield curve raised concern among market participants that the economy was entering a much weaker phase. But the March jobs report showed a solid increase of 196,000 in nonfarm payrolls, supporting our view that the underlying trend in job growth remains healthy and that the weakness in the February data was weather-related. The overall data flow remains mixed, and while we don't think recession risks should be ignored, we have argued that we are experiencing a growth slowdown and that it is very unlikely that a recession is imminent.
That said, U.S. asset groups continue to post eye-popping 2019 results, inking full-year returns—and then some—in just over three months. Year to date, commodities are up 19.5%, global equities up 14.7%, high-yield bonds up 7.8%, U.S. investment grade bonds up 5.5%, and the U.S. dollar up 1.0%. At this pace, commodities are annualizing over 80% returns and global equities over 65% —even as broader economic growth decelerates. At the beginning of 2019, our strategists turned positive on commodities for the first time in over three years, and that has proven positive for portfolios so far.
A lack of tangible positive growth signals, along with declining earnings revisions, have not stopped a resurgence in equity valuations. Specifically, S&P 500 Index price-to-earnings multiples have expanded from trough December 2018 levels of 13.5 times to 16.8 times, an increase of almost 25%, while earnings growth estimates have contracted over the same period. S&P 500 prices continue to move higher, pushing through formidable resistance levels around 2850, and finished the first week of April inside of 2% from their all-time high. It has now been almost four months since the last equity sell-off, pushing this rally into the top 20% by duration. We recently turned more cautious; with pauses or pullbacks inevitable, in our view. We removed our favorable positioning on U.S. Large Cap and Mid Cap equities for the near term.
Fund flows year to date have continued to favor bonds over equities. Bond funds have seen almost $150 billion in inflows, while equities have witnessed -$50 billion of net redemptions. Persistent outflows despite a strong equity rally are unusual, but in our opinion mainly driven by investors chasing falling yields, backstopped by concerns about slower growth, recent yield-curve inversion, and geopolitical uncertainty centered on Brexit challenges and U.S./China trade policy uncertainty. 
For bonds specifically, any downside in yields much below 2.40% on the 10-year U.S. Treasury is likely bound by a Federal Reserve (Fed) whose bar to ease or lower rates remains high in the opinion of our fixed-income teams, given that the economy remains at full employment and inflation remains just under the Fed's target of 2%. It is possible, if not likely, that the bond market has gotten a little ahead of itself in discounting a recession. Conversely, the upside in rates is likely constrained by the difficulty of achieving anything greater than a mild inflation overshoot at or above 2.5%. Therefore, with the recent global monetary policy U-turns from hawkish to strongly dovish stances, we believe that adding some duration (a measure of a bond's sensitivity to changes in interest rates) to portfolios today makes more sense than it has over the past couple years. On credit, we still want investors to move up in credit quality within portfolios, as the risk/reward appears asymmetrical given how tight spreads are currently.
While we believe it is premature to pop corks of celebration, we see evidence that more green shoots may be appearing as we attempt to fade the red lights of a trough in Q1 growth. The first quarter (Q1) was laden with weak manufacturing, housing, retail sales and capital expenditure data. However, a recent 75 basis point drop  in mortgage rates, combined with seasonal housing strength into spring and summer, backstops a recent surge in U.S. refinancing (its fastest pace since October 2016) and auto sales (at their highest reading in 14 months). We still are not seeing a near-term end to this recovery cycle, but many late-cycle indicators are aligning in a way that suggests we will need to be diligent about how to position portfolios for appropriate risk/return exposures from here.