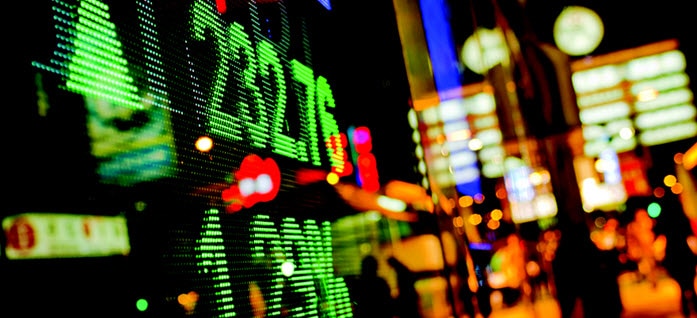 Risk vs. Reward
---
by Scott Wren, Senior Global Market Strategist
Key takeaways
Stocks have staged an impressive rally since the March 23 low and appear to be pricing in a good amount of anticipated improved economic and medical news.
In the nearer to intermediate term, the risk versus potential reward based on current equity index levels does not look great in our opinion.
The S&P 500 Index has experienced a big rally off the March 23 panic low. In fact, the index has tacked on more than 800 points for a slightly more than 37% gain from the intraday low on that date until the time of this writing on May 27. Given the magnitude of the run higher, a logical question is what does the balance of the year look like from here. In short, we have likely seen the bulk of the gains for the year from that March low in our opinion.
Stocks have done a good job anticipating better coronavirus news and a Federal Reserve (Fed) and Congress that were more than willing to support the financial markets and the economy. And that is exactly what we have seen. In addition, investors have anticipated that the current bout of economic reopenings going on in basically every state to one degree or another will go well overall. It will be interesting to see if there is a spike in coronavirus cases a couple of weeks from now after the long Memorial Day weekend that ushered in the "unofficial" start to summer. Any increase will need to be balanced against the surge in testing that has occurred in recent weeks.
So we have the Fed and fiscal policy on our side. It seems medical science is also moving in a more positive direction as U.S. cases are below their peaks and potential treatment and vaccine news has improved. For those who have not been paying close attention, there are now more than 115 potential vaccines being developed by companies around the globe. A number of these vaccines could possibly be ready to administer to front-line health care workers and first responders in the October to November time frame later this year.
But there are certainly risks associated with these potential positives. We believe the confidence of consumers to come out of hibernation and spend discretionary funds on restaurants, travel, and any number of other desires is first and foremost the most important driver going forward. In our consumer-driven economy, we need wallets to open up just like our favorite retail establishments. That won't happen if consumers continue to fear catching COVID-19.
Treading water in the stock market may be the theme in the near to intermediate term. The Fed will continue to be supportive and medical news will probably help to some extent, but a return to "normal" consumer employment and activity will likely take a while. Risk versus potential reward, at least over the next handful of months, based on current equity index levels, doesn't look great in our opinion, but should improve as we move into 2021.