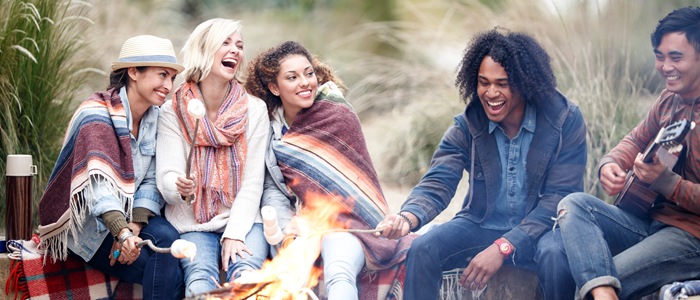 Generational strategies for 21st century challenges
As more people are vaccinated and the outlook brightens, you may finally be able to look ahead to a "new normal." Now may be a good time to consider how to plan for your post-pandemic retirement and endeavor to get your plans back on track if you had to take a pause recently.
Remember that generally life expectancies have been rising as a result of healthier lifestyles and improvements in health care. Once again, it's time to consider the possibility that you may live a longer, healthier, and more active life than previous generations.
Taking the first step
The prospect of spending more years in retirement means it's important to plan for your financial future now — no matter your age. A step in the right direction is to ask yourself how you want spend the last third of your life, keeping in mind that your thinking may have changed. Will you continue to work in your current job? Start a business? Volunteer your time? Spend more time with family and friends? Travel?
Once you've answered these types of questions, you need to compare the costs associated with the lifestyle you imagine to the income you anticipate. Depending on your stage of life, you may find you have a very different view of your retirement income sources. An October 2020 Wells Fargo retirement study shows that millennials and Generation Xers expect 401(k)s and IRAs to be their primary source of funds. In contrast, baby boomers say Social Security will be/is their main source.
What will be/is your primary source for paying expenses in retirement? (by percent)  

Source: 2020 Wells Fargo Retirement Study, October 21, 2020. Workers for 2020 have not personally experienced any of the following due to the coronavirus pandemic: laid off from a job, furloughed from a job, started working a reduced or staggered schedule, been given a zero-hour schedule, or taken a pay cut. Non-retirement savings, family wealth/inheritance, annuity, none of these, and I have no idea are "other" answer choices for 2020.
Continuing the journey
Knowing your projected retirement income sources, what additional steps can you take to help get back on track for your new beginning? Here are five to consider:
Save and pay yourself first. What does this mean? Namely, avoid borrowing from retirement accounts to meet expenses unless it's absolutely necessary and, instead, try to reduce unnecessary expenses and save any monthly surplus.
Manage expenses. This means managing the short-term, day-to-day expenses mentioned in Step 1 and thinking longer term. How can you reduce your fixed expenses when you finally reach retirement? To do this, you need a long-term plan to pay off big debts such as mortgages and student loans. Having fewer large fixed expenses will help your retirement savings stretch further.
If your employer offers a retirement contribution match, don't leave money on the table. Many companies offer matching contributions to employees who participate in their retirement plan, such as a 401(k). To help increase your retirement savings, contribute at least enough to get the entire match.
Consider consolidating orphan retirement accounts. * If you have 401(k) or similar accounts at previous employers, think about either rolling them over into your current employer's plan or, if you are likely to change jobs in the future or work independently, consider rolling them over into an IRA. Consolidating these accounts may offer you a better picture of what you own and how much you have saved.
Create a plan and, if you need help, consider talking to a financial advisor. A 2020 Wells Fargo retirement study shows that investors with a planning mindset are four times more likely to feel that their retirement savings are under control and are six times more likely to feel that they are saving enough than those without a plan. According to the research, individuals with a planning mindset:

Are able to work diligently toward a long-term goal
Have recently set and achieved a goal to support their financial life
Prefer saving for retirement now to help ensure a better life in retirement
Feel better having finances planned out for the next one to two years
You may feel there's enough stress in your life. Taking control by having a planning mindset and using it to prepare for the future, perhaps with a financial advisor's help, may make sense.
*Please keep in mind that rolling over your qualified employer sponsored retirement plan (QRP) assets to an IRA is just one option. You generally have four options for your QRP distribution:
Roll over your assets into an individual retirement account (IRA)
Leave assets in your former QRP, if plan allows
Move assets to your new/existing QRP, if plan allows
Take a lump-sum distribution and pay the associated taxes
Each of these options has advantages and disadvantages, and the one that is best depends on your individual circumstances. You should consider features such as investment options, fees and expenses, and services offered. Your Wells Fargo Advisors Financial Advisor can help educate you regarding your choices so you can decide which one makes the most sense for your specific situation. Before you make a decision, read the information provided in this piece to become more informed and speak with your current retirement plan administrator and tax professional before taking any action.