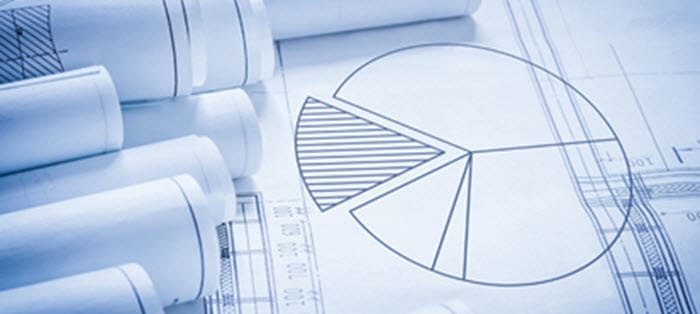 Fiscal Policy—Where are the Pressure Points?
---
by Peter Wilson, Global Fixed Income Strategist 
Key takeaways
Monetary policy options in many developed economies seem to be almost exhausted. Recognizing that, many central bankers, politicians, and market participants are thinking about a greater role for fiscal policy in economic stimulus.
In this report, we review some fiscal parameters and create a scorecard for major developed and emerging economies as we illustrate where we see flexibility for government spending in an effort to boost growth—and where we do not.
What it may mean for investors
Even if monetary policy is nearly exhausted in many developed economies, governments' ability to boost fiscal spending varies widely. If developed market (DM) countries with fiscal space can use it, more expansionary policy may benefit their equity markets as economic growth rises. We believe that fiscal spending will be less beneficial to DM bonds as yields remain unattractively low and should rise only gradually.
Fiscal policy flexibility also varies in emerging economies. Government debt to gross domestic product (GDP) ratios in emerging economies are lower than they are in DMs. This is one reason why we remain neutral on U.S.-dollar-denominated emerging market (EM) debt but are unfavorable on DM bonds.
In the second half of 2019, the debate over fiscal policy has heated up—especially in developed economies for which the scope for monetary policy now is limited. Central bank leaders and market participants have wondered publicly if governments could do more to reverse the ongoing economic slowdown. German and Dutch finance officials have hinted that they might spend more if the situation worsened. Even in Japan, which already has the largest government debt-to-GDP ratio in the world, the Bank of Japan has echoed the European Central Bank's (ECB) calls for fiscal policy to take a larger role.
Table 1. Fiscal policy scorecard for selected economies
---
Sources: International Monetary Fund (IMF), Fiscal Monitor, October 2019; Bloomberg, Wells Fargo Investment Institute (WFII), November 25, 2019.  Debt costs are proxied by 10-year government bond yields. Data is as of November 22, 2019.  Overall ranking is calculated by WFII as an average score over all five parameters, which are scored as follows: Very low (dark green) = +2; low (light green) = +1; neutral (no color) = 0; high (pink) = -1; very high (red) = -2. For the fiscal space rankings, green indicates more fiscal space, and red reflects less.
Fiscal scorecard
To better understand which countries have more fiscal flexibility, we compiled a country scorecard using two sets of data and five simple metrics. Although this is only one part of the debt picture, we believe it does provide useful insights. Our main source was International Monetary Fund (IMF) data on gross government debt-to-GDP ratios.1 We used the IMF's estimates for national debt-to-GDP ratios for 2019, and its 2024 forecasts for this ratio, along with changes in these ratios seen or expected in the periods 2014-2019 and 2019-2024. As a proxy for governments' future borrowing costs, we looked at the current level of 10-year government debt yields. In Table 1, we have scored each country according to our assessment of current and expected debt-to-GDP ratios (very high, high, neutral, low, very low)—as well as historical and expected changes in that ratio. We also have used the 10-year government bond yield to assess the cost of borrowing. Our resulting country ranking provides a rough measure of fiscal flexibility ("fiscal space" is the term popularized by the ECB).
Fiscal flexibility
Table 1 highlights some interesting points. In the "Green Zone" (high, or very high, fiscal flexibility), the German debt-to-GDP ratio at a level below 60% is not worrisome to us. The IMF expects this to drop below 50% within five years with continuation of current policies; the cost of additional German government debt is essentially zero or negative today. Germany's neighbor, Poland, shares the same strong debt ratios and is expected to maintain them. As the U.K. nears a general election, both major parties appear to have abandoned the fiscal conservatism of the past, and they are promising spending increases. This has worried some investors that higher borrowing may drive yields higher. With currently strong investor demand for yield—and given the depth and liquidity of the U.K. government bond ("Gilt") market—this may be less of a concern. The U.K still ranks highly for fiscal space. Indonesia and Russia, both with low (or very low) debt ratios, are the fiscal winners in the EM space. Yet, these countries do not benefit from the ultra-low borrowing costs of many DM countries. Finally, Korea is notable for its low debt ratios and its willingness to increase its debt in coming years (according to the IMF).
Fiscal constraints
Among countries for which fiscal space is less apparent, Japan benefits from government borrowing costs that are among the world's lowest. Yet, its debt-to-GDP ratio is the highest of the major developed countries, at an eye-watering 238%. U.S. government debt levels are high and growing, but given the dollar's role as a global reserve currency and the U.S. Treasury market's global financial standing, additional debt need not necessarily raise rates excessively (as recent experience has illustrated). For China, IMF forecasts suggest that sovereign debt also will need to expand aggressively in the next five years as the government seeks to manage the trade-driven slowdown and the economy's transition from exports toward domestic consumption demand. Finally, two other sources of fiscal concern in the EM world are South Africa and Brazil, for which rising debt ratios are compounded by fragile politics and high government bond yields. (Note that Brazil's debt has exploded in the past five years.)
A varying landscape for fiscal space
Our analysis has led us to several conclusions. We believe that Germany has the fiscal space to stimulate growth, but we doubt that German leaders have the will to use it today. Market fears of additional borrowing from higher-spending U.K. governments may be exaggerated. Japan appears to have more fiscal flexibility than its high government debt-to-GDP ratio may suggest. Italy is constrained by high existing debt, but borrowing costs have declined with its change of government. South Africa's and Brazil's fiscal positions are a cause for concern, unless they can be strengthened by institutional change in 2020.
Market implications
Even if monetary policy is nearly exhausted in many developed markets, the ability and willingness of governments to pursue more aggressive fiscal policy varies widely. If developed economies with fiscal space can find the political will to use it, more expansionary policy may benefit equity markets in those countries, as growth is boosted. We believe that it will be less beneficial to DM bonds as yields remain unattractively low and should rise only gradually. In emerging economies, fiscal policy flexibility also varies. Overall, government debt-to-GDP ratios in emerging economies are lower than they are in developed economies. This is one reason why we remain neutral on U.S.-dollar-denominated EM debt but have an unfavorable view of DM bonds.
Equities
by Ken Johnson, CFA, Investment Strategy Analyst 
A cheery outlook for holiday sales and the Consumer Discretionary sector
The festive holiday season has arrived—and that means shopping. The National Retail Federation expects holiday spending in November and December to increase by 3.8% to 4.2% over the 2018 level.2 Consumer spending arguably has been the fuel keeping the U.S. economy growing in 2019, while recent manufacturing weakness has sparked concern over a continued U.S. slowdown. We believe that the U.S. consumer remains in good shape—with personal disposable income growing at a solid pace and the employment situation remaining robust as wage growth tracks near a recovery high. 
Yet, we are monitoring consumer confidence. Chart 1 compares The Conference Board's Consumer Confidence Index and the S&P 500 Consumer Discretionary Index. Consumer confidence has declined from 2018 levels and has diverged from Consumer Discretionary sector returns as trade and tariff tensions—along with slowing growth—have concerned consumers. Despite the year-over-year decline, consumer confidence hovers near cycle highs, and recent data points to signs of stabilization. 
The Consumer Discretionary sector is sensitive to consumer spending, with nearly 65% of the sector concentrated in the retailing industry group. We have a favorable view as this sector ranks highly on our Quality and Macro Pillars, while consumer confidence and spending remain healthy.3 The sector's revenue growth is expected to improve in 2020, and wage pressures should remain limited as more workers enter the labor market. Both of these trends should support margin expansion and earnings growth.
Key takeaways
As we enter the holiday season, we reiterate our favorable view on the cyclical Consumer Discretionary sector.
Consumer confidence has weakened from a year ago but remains near a cycle high.
S&P 500 Consumer Discretionary sector moves higher—despite softer consumer confidence
---
Sources: Wells Fargo Investment Institute, Bloomberg, The Conference Board, November 25, 2019. Data: January 1991 – November 2019. An index is unmanaged and not available for direct investment. Past performance is no guarantee of future results.
Fixed Income
by Brian Rehling, CFA, Co-Head of Global Fixed Income Strategy 
Yield and return
Fixed-income investors have long been attracted to yield, which is precisely what many investors are seeking to generate a sustainable cash flow for living (and other) expenses. The prevailing yield for investment-grade (IG) fixed income has been quite good at predicting total return performance for this bond class over longer time periods. This is especially true of high quality fixed-income classes and sectors.
Using Bloomberg Barclays U.S. Aggregate Bond Index data from its inception in 1976 to October 31, 2019, we modeled the annualized total return realized over the past 42 years and how much of that return could be predicted by the prevailing yield level. Over this time period, the current yield was a very strong predictor of future returns for the Bloomberg Barclays U.S. Aggregate Bond Index. We found the strongest correlation to the initial yield level was the five-year average total return of this index. Of course, past performance is no guarantee of future results.  
The average variation between the initial yield and the ensuing annualized five-year total return was just 0.89% from the inception of the index in 1976 through October 31, 2019. The current yield of the Bloomberg Barclays U.S. Aggregate Bond Index is 2.23%.4 This yield model suggests that investors in a well-diversified IG taxable bond portfolio should expect an annual total return ranging between 1.50% and 3.00% on average over the next five years.
Key takeaways
We expect high-quality U.S. IG fixed income to continue providing a high predictability of expected returns over longer periods of time.
Given the low-yield environment, fixed-income investors are likely to experience lower returns in the future than they have experienced in the past decade.
We do not expect a well-diversified high-quality fixed income portfolio to experience significant losses over time.
Bloomberg Barclays U.S. Aggregate Bond Index: Initial yield versus five-year annualized total return
---
Sources: Bloomberg, Wells Fargo Investment Institute, November 25, 2019. Data shown from January 1976 through July 2018. An index is unmanaged and not available for direct investment. Past performance is no guarantee of future results.
Real Assets
by Austin Pickle, CFA, Investment Strategy Analyst
"Silent gratitude isn't much use to anyone." — Gertrude Stein
"Smart money" is neutral on oil ahead of OPEC meeting5
The Organization of the Petroleum Exporting Countries (OPEC) is scheduled to meet in Vienna on December 5 and 6. Market participants largely expect that OPEC will take a "wait and see" approach and announce a continuation of the existing production cut agreement. How is "smart money" positioned as we move toward this meeting—and what are the implications? Let's take a look.
The chart below tracks "smart money" positioning against the price of oil. The managed money classification includes hedge funds and commodity trading advisors (also known as the "smart money"). The "smart money" historically has tended to follow the trend well—adding short positions and closing longs as the price falls—and vice versa. At extremes, however, the "smart money" has not been so smart. Notice that oil prices have tended to bottom when the smart money becomes extremely bearish (yellow highlights, shorts of 35% or more), and have peaked at bullish extremes (shorts of 10% or lower). As of the November 22 release, with a reading of 26%, the smart money was neither overly bullish nor bearish on the price of oil.6 We believe this neutral positioning tells us that there is plenty of "smart money" fuel to push the price of oil either up or down in a big way—and a surprise out of the OPEC meeting could provide the spark. In that case, agile investors should be mindful that it has paid to go counter consensus if the "smart money" positioning pendulum swings to an extreme.
Key takeaways
OPEC meets this week and is expected to extend the production cut agreement.
Neutral "smart money" positioning suggests that a surprise announcement could spur oil price volatility.
"Smart money" short positions versus the price of oil
---
Sources: Bloomberg, U.S. Commodity Futures Trading Commission (CFTC), Wells Fargo Investment Institute. Top panel daily data: December 1, 2015 - November 25, 2019.  Bottom panel weekly data: December 4, 2015 - November 22, 2019. Past performance is no guarantee of future results. Managed money short positioning is calculated by taking the total number of short positions divided by the total number of short and long positions, as reported by the CFTC.
Alternative Investments
by Yegin Chen, Ph.D., Senior Global Alternative Investment Strategist  
Private equity investment has been fueling the space industry
Last July, the world celebrated the 50th anniversary of the first moon landing. That early space endeavor was primarily funded by governments and organized by government entities, such as NASA (the National Aeronautics and Space Administration).
Recent technological advances (such as reusable rockets and low-cost, mass-produced satellites) have opened the space age's next chapter. We believe that this chapter will feature private sector companies as the driving force and private equity investors as the financing source (including numerous venture capital funds, growth equity funds, and financial and corporate investors).
More than $3.5 billion of nongovernmental equity has been invested in private space companies globally to date in 2019, making this year one of the busiest ever for space industry private investment. The chart shows that annual investment in private space companies has increased approximately tenfold since the early years of this decade.
The pioneering space companies that have been attracting capital span several sectors. A private U.K. satellite communication firm raised the most equity in 2019, with $1.25 billion raised. Launch service providers also attracted significant capital, with one leading innovator raising more than $980 million in late-stage venture capital Series J and Series K funding from major venture capital firms and institutional/corporate investors. Several U.S. rocket technology firms also have raised venture capital funding, while a high-profile space tourism hopeful attracted corporate venture capital this year. As the space industry develops, private equity funds likely will continue to be key funding sources. We retain our neutral guidance on private equity today.
Key takeaways
Private equity investors—particularly venture capital and growth equity funds—are finding increasing opportunities in the global "space industry."
Initial investments have involved companies providing launch services and rocket technologies, satellite-related services and components, and space tourism. This universe is expected to evolve as the industry develops.
Investment in private space companies takes off
---
Sources: PitchBook, Wells Fargo Investment Institute, Bloomberg, November 26, 2019. Data is through November 19, 2019. 
1For this analysis, Wells Fargo Investment Institute used IMF General Government Gross Debt, which includes state and local debt as well as central government debt. This is consistent data widely used for cross-country comparisons, but it may be larger than narrow definitions of "government debt."
2National Retail Federation, October 3, 2019.
3Please see disclosures for definitions of the four Pillars used in our equity analysis.
4As of November 25, 2019.
5The term "smart money" in this article refers to hedge fund managers and commodity trading advisors (CTAs).
6Commodity Futures Trading Commission, November 22, 2019.