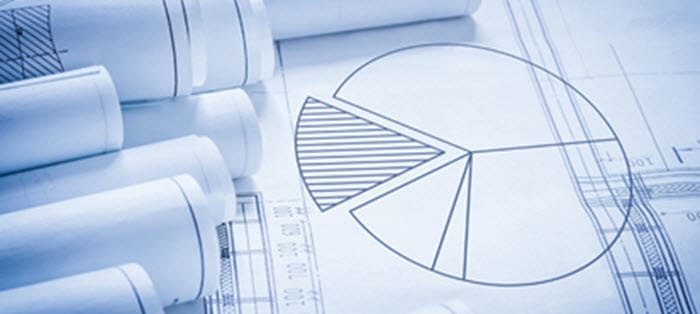 More Monetary Policy Surprises from Japan?
---
by Peter Wilson, Global Fixed Income Strategist
Key takeaways
The Bank of Japan (BOJ) has been at the forefront of monetary policy innovation for decades. From quantitative easing to negative interest rates to yield curve control, Japan has not shied away from radical policies in pursuit of its inflation goal.
Since the BOJ has hinted that the October 30-31 monetary meeting will include a review of the effectiveness of its policies, we believe the market should be on the alert for more surprises.
What it may mean for investors
The BOJ's monetary modus operandi has often been to keep policy changes under wraps in order to catch the market by surprise. As the October 30-31 monetary meeting nears, some clues suggest that the BOJ wants to raise the level of longer-term yields somewhat and to steepen the yield curve. However, other surprises may be in store, with possible implications for global markets.
In the 1980s, Japan was the United States' number one competitor in trade, and the dollar/yen rate was a key bone of contention in trade negotiations. Today, however, China grabs the headlines as the main economic and strategic competitor, and markets obsess about the yuan—rather than the yen. Yet, we believe, it would be a mistake to ignore developments in Japan completely. Japan leads China as the largest owner of U.S. Treasury securities.1 The level of Japanese yields and the yen/dollar rate can have important implications for bond markets in the rest of the world, as public and private institutional investors in Japan adjust their international portfolios. It is important to remember that many of the monetary policy features in developed economies today—such as zero interest rates and quantitative easing—were first introduced in Japan years before becoming mainstream policy tools in the U.S. or Europe.
The Bank of Japan as a monetary innovator
The following table shows the dates of key monetary policy changes from the BOJ. The zero interest-rate policy came into effect more than 20 years ago. When the U.S. Federal Reserve first began quantitative easing in response to the 2008-2009 global financial crisis, Japan had already ended its first quantitative easing policy, which lasted from 2001 to 2006. It is true that the BOJ was more cautious about pushing short-term policy rates into negative territory, waiting until February 2016, by which time this experiment was already underway at several central banks in Europe, including the European Central Bank (ECB). But in September 2016, the BOJ embarked on another radical policy not seen elsewhere in the world: the "yield curve control" policy, targeting a zero level for 10-year Japanese Government Bond (JGB) yields as well as -0.1% for the short-term policy rate.
Bank of Japan monetary policy—Chronology of key events
---
Sources: Bank of Japan, Wells Fargo Investment Institute, October 15, 2019.
A history of policy surprises
We believe it is important to note two additional points about the radical policy measures outlined in the table above. First, there has been a tendency for major policy changes to come either in March/April or September/October, which is around the Japanese fiscal year-end or half-year end. Second, some of these policy changes have seen significant market reactions—although perhaps not always the reactions intended by the BOJ. Unlike the ECB, the BOJ tends not to pre-announce or leak details of impending major policy change. This means they can often catch observers by surprise, which can lead to outsized market reactions.
We believe keeping in mind the BOJ's history of policy surprises is important as we approach Japan's next monetary policy decision on October 31. At its last meeting on September 19, the BOJ's statement said it "will not hesitate to take additional easing measures if there is a greater possibility that the momentum toward achieving the price stability target will be lost." Significantly, it added, "the Bank judges that it is becoming necessary to pay closer attention to the possibility that the momentum toward achieving the price stability target will be lost. Taking this situation into account, the Bank will reexamine economic and price developments at the next MPM, when it updates the outlook for economic activity and prices."2
Reassessing the effectiveness of current policies
Of course, these carefully chosen words are far from committing the BOJ to action. All that is promised is a review of the macro-economic situation, but there are clues of possible farther-reaching changes. We believe the broader context is that while sluggish economies and manufacturing sectors hit by the trade downturn have obliged global central banks to ease policy further, many—even within those central banks—are considering that current policies have reached the limit of their effectiveness and may be turning counterproductive. In the context of this reassessment, and given the clues we have had from the BOJ in September, we believe it is probably wise to be prepared for surprises—to expect the unexpected, so to speak.
Market implications
As we wrote last week, recent indications from Governor Kuroda have not ruled out further cuts in the short-term policy rate, currently at -0.1%, in an effort to restore a positive yield curve spread by also guiding the 10-year yield target higher.3 It is possible that the October 31 policy decision may be limited to such tweaks to the current policy of "yield curve control." However, given the BOJ's history, we believe investors should be ready for something more radical, with the potential to raise volatility in the yen/dollar rate.
Equities
by Scott Wren, Senior Global Equity Strategist 
Third-quarter earnings: Wells Fargo Investment Institute (WFII) growth estimates
The third-quarter earnings reporting season is just getting started. The next three weeks will feature an avalanche of corporate results and forward outlooks. And given the poor growth comparisons relative to the year-ago period we and the "Street" expect, the focus will be on what companies have to say about their prospects over the balance of this year and well into 2020. The table below displays our third-quarter growth expectations for the 11 sectors making up the S&P 500 Index. Similar to the first and second quarters of this year, we are a touch more optimistic than current consensus expectations, which call for an earnings decrease of 1–3%. Our analysis suggests earnings may come in flat (virtually unchanged) to up 2%. We believe the S&P 500 Index is likely to eke out a slight earnings increase over the prior year period.
What's behind the poor comparisons? The pressure on earnings is coming largely from a few areas: (1) reduced global trade volumes due to slowing economic growth; (2) a stronger U.S. dollar, which can negatively impact non-domestic revenues; and (3) lackluster capital expenditure growth. This is causing an earnings headwind, especially for some of the very largest manufacturers and exporters. Note that we see full-year 2019 earnings growth for the S&P 500 to be in the 2–3% range. We believe slightly better comparisons are likely in the fourth quarter of this year.
Key takeaways
We believe third-quarter earnings season will be nothing to write home about—the comparisons will not be robust.
While we project better growth in the quarters ahead, there are numerous risks to our outlook.
Third-quarter growth expectations for S&P 500 Index sectors
---
Sources: FactSet, Wells Fargo Investment Institute, October 16, 2019. Estimates are not guaranteed and based on certain assumptions and on views of market and economic conditions which are subject to change. The S&P 500 Index is a market capitalization-weighted index composed of 500 widely held common stocks that is generally considered representative of the U.S. stock market. An index is unmanaged and not available for direct investment.
Fixed Income
by Brian Rehling, CFA, Co-Head of Global Fixed Income Strategy
Fed quietly takes action
At the June 2017 Federal Open Market Committee meeting, the Federal Reserve (Fed) announced plans to normalize its balance sheet. For the next two years, the Fed allowed maturing securities to "roll-off" its balance sheet. As a result, the Fed's balance sheet declined from almost $4.5 trillion (pre-normalization) to just over $3.75 trillion by August of this year, when the Fed ended the roll-off operations. On Friday October 11, 2019, the Fed quietly announced that it would start purchasing $60 billion of new Treasury bills per month.
The newly announced Fed action was in direct response to the lack of available reserves in the financial system that led to a temporary spike in repurchase agreement (repo) rates and challenged the Fed's ability to control short-term interest rates. New Treasury bill purchases are in addition to continued overnight repo operations that the Fed will continue through (at least) January of 2020. In our view, these liquidity actions make clear that the Fed misjudged the necessary size of its balance sheet in the current environment and is in the process of adjusting.
The Fed stressed that their actions were purely technical in nature, and the market showed little reaction to the move, overall. We do not view the Fed's actions as a meaningful change in Fed policy, but it should be noted that the Fed's balance sheet is once again expanding. We believe these actions should be supportive of fixed-income markets and should demonstrate the Fed's resolve to control short-term interest rate markets.
Key takeaways
The Fed is once again expanding its balance sheet. Its actions are focused on short-term maturities, and it is not taking duration (a measure of interest-rate sensitivity) out of the market.
We believe an increased Fed balance sheet is necessary to control short-term rates in the face of increased Treasury issuance.
Federal Reserve's total assets
---
Sources: Wells Fargo Investment Institute, Bloomberg, October 16, 2019.
Real Assets
by John LaForge, Head of Real Asset Strategy
"One has to face fear, or forever run from it." —Hawk
China still driving the commodity bus
Commodities are an odd bunch. There are so many different types and so many different driving forces. As an example, gold is not consumed like corn or oil. Gold is largely stored in vaults or hung around someone's neck as jewelry, while corn is consumed as food and oil as fuel. Yet, interestingly, investment performance of individual commodities is often closely tied to performance of the commodity family. We consume individual commodities differently, but investment performance over long periods has been commonly similar. Performance year-to-year has often been different. But over 3-year, 5-year, and 10-year periods, most commodity prices have historically produced similar returns.
Why is this? Why do individual commodity prices often tend to move together, as a family, over long periods of time? One key reason is that commodities are influenced, to a large degree, by the same "macro" factors, like interest rates, money supply, big country buyers, etc.
One of the prime "macro" factors influencing commodity prices today is the economic health of China. China has become a massive buyer of commodities. As an example, today, China accounts for more than 45% of the world's demand for copper, zinc, nickel, aluminum, and lead. The following chart highlights the tight connection between commodity prices (blue line), and Chinese imports (yellow line), on a year-to-year basis. Notice the slowing imports and soft commodity prices so far in 2019. Soft Chinese economic numbers such as these have us firmly in the "neutral" camp on commodities as an asset class as we exit 2019.
Key takeaways
We believe slow Chinese growth is still hurting commodity performance.
We remain neutral on commodities as we exit 2019.
Commodities versus China's imports
---
Sources: Bloomberg, Customs General Administration PRC, Wells Fargo Investment Institute. Monthly data: January 31, 1991–September 30, 2019. YoY=year over year. Bloomberg Commodity Index (BCOM) is a broadly diversified index comprised of 22 exchange-traded futures on physical commodities and represents 20 commodities weighted to account for economic significance and market liquidity. An index is unmanaged and not available for direct investment. Past performance is no guarantee of future results.
Alternative Investments
by Yegin Chen, Senior Global Alternative Investment Strategist
What does recent IPO weakness mean for venture capital funds?
A number of recent high-profile initial public offerings (IPOs) have experienced disappointing market performances after going public. The Renaissance IPO Index, which tracks the share-price performance of newly public companies, has dropped approximately 16% from its July peak.
Despite IPOs recent challenges, two key private capital strategies—venture capital (VC) and growth equity—have continued their resurgence on the back of meaningful exit activity.4 The most recent benchmark shows that U.S. VC funds have posted continued strong returns in 2019: a gain of 6.5% in the first quarter, followed by a 7.7% gain in the second quarter.5 
Exit activity for U.S. VC funds reached a record high in the first three quarters of 2019. Led by a few large IPOs, pre-money valuations for venture-backed companies that achieved exits surpassed $200 billion for the first time in over a decade (see chart). IPOs led exit activity in the first nine months of 2019, as 67 companies with aggregate pre-money valuations of $186 billion went public (raising $28 billion). Strategic buyers accounted for 437 further exits, with valuations of $38 billion; sales to other investors represented 129 exits, with valuations of $3 billion.
We believe the cyclical exit market for VC transactions will eventually cool off, as IPOs continue to face questions about valuations and business model viability. When the exit market cools off, investors will likely seek liquidity for illiquid VC assets.
Key takeaways
Private equity funds, focusing on VC and growth equity, have posted strong returns in a favorable exit environment, led by large IPOs.
If the IPO and strategic acquisitions markets cool off, we believe secondary funds focusing on VC-backed assets may enjoy an expanded opportunity set.
Annual U.S. VC exit valuations top $200 billion
---
Sources: PitchBook – NVCA Venture Monitor, Wells Fargo Investment Institute, September 30, 2019. The valuations of exited companies are determined by its research team based on news articles, press releases, government filings, direct communications with the companies involved, and other methods.
1 U.S. Treasury, Major Foreign Holders of Treasury Securities, July 2019.
2 Bank of Japan, Statement on Monetary Policy, published September 19, 2019 (MPM = Monetary Policy Meeting).
3 WFII Investment Strategy report, "Bank of Japan reassesses policy easing," published October 14, 2019.
4 A financing event in which the investor in a company sells their shares of a company they've invested in. Exit deals can include selling or distributing the portfolio company's shares after an IPO, a sale of the portfolio company through an acquisition or secondary buyout, or a recapitalization.
5 The Burgiss Fund Composite for Venture Capital.