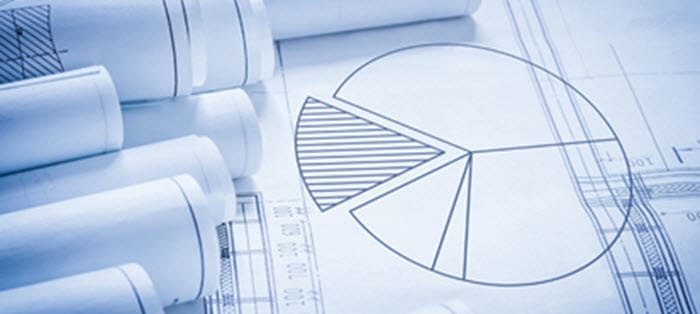 Keeping Perspective During the Presidential Primaries
Election Spotlight
by Paul Christopher, CFA, Head of Global Market Strategy
In our view, what matters for Democrats' success in November is whether a presidential candidate narrows the field and unifies the party heading into the convention.
Several factors could leave this question open for Democrats, even if Senator Sanders dominates the crucial March primaries.
The first two Democratic party contests allocated few delegates, but they did produce surprises. These included a close race between two unexpected contenders—and important clues for how voters, donors, and the media may approach upcoming contests with higher stakes. Big primaries on March 3, 10, and 17 allocate nearly 60% of the total pledged Democratic delegates.1
Our perspective
Vermont Senator Bernie Sanders may continue to gain momentum. He is competitive—even if not always leading—across the polls ahead of the 16 Super Tuesday contests on March 3.2 This means that he could gain unstoppable momentum by month-end. Yet, several factors about the primary season are worth remembering.
The primaries can accentuate ideological divisions: Senator Sanders has strong support from young and progressive voters, who propelled him past the 15% vote share required to win delegates. 3 (Most states award delegates proportionately among the candidates who exceed this threshold.) Thus, we believe a progressive candidate with a modest plurality consistently may beat moderate rivals, who collectively receive a majority but individually fail to reach 15% of voter support. 
Turnout matters: In Iowa (less so in New Hampshire), voter turnout was similar to 2016 levels—which were roughly 27% below the 2008 levels. 4 Without increased turnout, the Democrats may wonder whether President Trump will attract disaffected moderate voters to his side. 
Primaries may deliver a candidate leader, but we believe conventions must unify the party: Senator Sanders' moderate competitors may stay close enough to deny him a first ballot nomination at the convention. In the second round, the automatic delegates could tip the balance in favor of a moderate. Before Super Tuesday, we believe the moderates may need to consider falling in behind one challenger, to reduce the risk of a split at the convention. 
President Trump still has the advantage of the economy: Consumer confidence is high, and some polls show the president's job approval rating tracking close to President Obama's in the year before his 2012 reelection (see Chart 1). This trajectory contrasts strongly with the failed reelection bids of President Jimmy Carter and President George H.W. Bush.
Chart 1. President Trump's reelection year job approval is trending with President Obama's presidential job approval rating
Sources: Gallup and Wells Fargo Investment Institute, February 11, 2020.
Conclusion—now is a good time to manage risk
The U.S. economy seems steady, but it seems too early to extrapolate the early primary trends into a November election result. Moreover, the full economic impact of the coronavirus remains unknown. These uncertainties have undercut commodity prices and bond yields, narrowed participation in equity markets (even as major indices reach new highs), and promoted dollar strength against trade-sensitive European and Asian currencies.
Many U.S. equity prices are near all-time highs, but we favor managing risk proactively. For example, when equity prices exceed our year-end targets, we favor trimming exposure and holding cash. Likewise, sector exposure that exceeds our portfolio allocation guidance also is a logical area to trim. Further, weak energy prices are likely to put some smaller energy producers under financial stress; this could dent high-yield fixed income returns (where we have an unfavorable outlook).
While these uncertainties prevail, holding cash alternatives can reduce portfolio volatility, but we favor looking for ways to put cash back to work. A global Macro strategy often employs a hedge fund or mutual fund strategy that seeks to profit, either from trends (higher or lower) or from discretionary thematic positions, in various liquid equity, fixed income, currency, commodity, and futures markets. The Macro strategy may offer potential opportunities to a wide variety of qualified and non-qualified investors and portfolio sizes. We favor Discretionary managers over Systematic Macro strategies, because we believe that the Discretionary managers' more nimble, tactical approach is a potential advantage in a volatile geopolitical environment.
Equities
by Chris Haverland, CFA, Global Asset Allocation Strategist
U.S. equity markets are off to a solid start in 2020, but we believe risks are rising as the coronavirus impact has yet to be reflected in global economic growth and corporate earnings.
We have made several adjustments to our equity sector guidance that slightly reduce cyclical exposure.
Updating our sector guidance 
Despite recent volatility, U.S. equity markets are off to a solid start in 2020. Through mid-February, the S&P 500 is up nearly 5%, with 9 of 11 sectors posting gains. Nonetheless, risks are rising—as the coronavirus impact has yet to be reflected in global economic growth and corporate earnings. Wells Fargo Securities expects 2020 Chinese growth to be slower than had been anticipated prior to the outbreak. This Chinese-growth reduction likely will have a ripple effect across the globe. Given these uncertainties, we continue to favor high-quality assets with a bias toward the U.S. To reinforce our quality theme, we have made several adjustments to our equity sector guidance that slightly reduce cyclical exposure. 
Communication Services —We have upgraded Communication Services from unfavorable to neutral. This sector had the second-fastest 2019 revenue growth, while profit margins were fourth best. We expect margins and profitability (measured by forward return on equity) to improve in 2020 as firms begin to turn significant investment spending into operating income. 
Energy —We have downgraded Energy from neutral to most unfavorable. This sector has been weighed down by oil-price weakness and declining fundamentals. We expect earnings growth to disappoint this year. Despite recent underperformance, forward valuations are still above their 15-year median. More appealing valuations will require meaningfully higher energy prices, which we do not foresee. 
Materials —We have downgraded Materials from unfavorable to most unfavorable. We expect Materials-sector margins to remain compressed without a broader commodity-price rebound and a recovery in global industrial production. 
Wells Fargo Investment Institute (WFII) S&P 500 sector guidance
Source: Wells Fargo Investment Institute, February 18, 2020.
Fixed Income
by Peter Wilson, Global Fixed Income Strategist
While developed market (ex-U.S.) bond yields may have bottomed in the third quarter of 2019, choppy 2020 market action suggests that any DM yield increases will be limited and subject to sharp reversals.
Even as Treasury yields have returned to recent lows, the United States' absolute yield advantage has remained intact, with 10-year German bund yields well below zero, and Italian yields below 1%.
Developed market (ex-U.S.) yields expected to remain low in 2020
We believe that developed market (DM) government bond yields outside the U.S. may have reached their low point in the third quarter of 2019. In early 2020, this view was borne out by macroeconomic data and market action. Eurozone purchasing managers' indices appeared to reach troughs, and DM bond yields drifted higher. As many DM yields moved back into positive territory, the outstanding amount of negative yielding debt quickly fell, from a peak of $17 trillion to just below $11 trillion by mid-January.5
However, we also believe that any DM (ex-U.S.) yield increase will be gradual and subject to frequent reversals. Any yield increase overseas was unlikely to be strong enough to put significant upward pressure on U.S. Treasury yields. The chart shows yields changing direction sharply and falling again in mid-January, driven chiefly by the risk-averse market reaction to the coronavirus—but also by factors such as receding Italian political risk and renewed prospects of policy rate cuts in the U.K.
Yields on the JP Morgan Government Bond Index (GBI) Global fell from above 0.50% in early January to below 0.40% on February 7, and the amount of negative-yielding debt surged by approximately $3 trillion in late January. This means that, despite similar Treasury yield declines, the United States' absolute yield advantage remains intact. We therefore see little value and relatively high risk in unhedged DM bonds (ex-U.S.), and we do not recommend any strategic allocation to this fixed-income class.
U.S. maintains its significant sovereign-debt yield advantage
Sources: Bloomberg, JP Morgan, Wells Fargo Investment Institute, February 7, 2020. Yields fluctuate as market conditions change. Yields are as of February 7, 2020. Past performance is no guarantee of future results. The DM (ex-U.S.) government bond index used in the chart is the JP Morgan Government Bond Index (GBI) Global, ex-U.S. BTP = Buono del Tesoro Poliennale, which are Italian government bonds. Please see the disclosures for index definitions. An index is managed and not available for direct investment.
Real Assets
by John LaForge, Head of Global Real Asset Strategy
The greatest deception men suffer is from their own opinions."  —Leonardo da Vinci
Most commodities remain stuck in a commodity bear super-cycle.
Gold "breaking away from the pack" may be a sign that the bear super-cycle is nearing its end.
Gold—a sign of the bear super-cycle end?
We've been negative on commodities for the majority of the past four years. So much so, that commodities are not currently part of our strategic asset allocation models. The reason is the commodity bear super-cycle. A commodity bear super-cycle (bear) is a multi-year period, averaging roughly 20 years, when commodity prices struggle to move higher. We entered our current bear super-cycle in 2011. Bear super-cycles are triggered by massive oversupplies, which are built up in the 10 years (or more) prior to the bear. In 2020, most commodities remain oversupplied, which is why we believe that the bear remains intact. 
The bear is getting old, which we believe is a positive sign. Now, nine years into the bear, historically this is the point in the bear super-cycle when select individual commodities typically begin separating themselves from the pack. We believe this is one of the first signs that the commodity bear may be only a few years from ending.
We believe recent gold price performance may be that first sign of that end. Gold prices per ounce, returned nearly 20% in 2019, and it has been acting quite well, no matter its news flow. The chart highlights how gold price performance has started to separate itself from the pack. The pink line represents the commodities index, while gold is shown in the yellow line. The purple area tracks the connection (correlations) between the two. The declining correlation between commodities is one indication that the commodity bear super-cycle may be near its end (similar to the end of the last bear around 2000-2001).
Gold versus Bloomberg Commodity Index
Sources: Bloomberg, Wells Fargo Investment Institute. Weekly data: January 3, 1992-February 7, 2020. Commodities represented by the Bloomberg Commodity Index (total return). Past performance is no guarantee of future results.
Alternatives
by Ryan McWalter, Global Alternative Investment Strategist
A maturing credit cycle historically has led to compelling opportunities for distressed debt investors that have the experience to successfully restructure complicated capital structures.
We believe that qualified investors should consider the value added by active management in distressed credit markets today.
Navigating the complexities of distressed investing
Distressed investing is a strategy in which an investor purchases the debt of a troubled company—often at a discount—and seeks to profit from a turnaround strategy or restructuring. In certain cases, a bankruptcy will occur, which may provide distressed investors with an opportunity to buy debt at severely discounted prices. Bankruptcies may also provide an opportunity for investors to own a company's equity (depending on the terms of restructure), which may enhance long-term returns. Investing in distressed companies is also speculative and subject to greater levels of credit, issuer and liquidity risk. 
We believe that cracks are beginning to form in the corporate-debt market that are reminiscent of past cycles. Leverage growth is concerning, as is the rising frequency of recent corporate earnings "adjustments" and "add backs." Credit-rating agencies have begun to respond—as reflected in the ratio of downgrades to upgrades in the high yield corporate-debt market last year—along with the growth of Standard & Poor's BBB-rated investment grade debt. While it is possible that the deterioration in fundamentals will change course, we likely would need to see a significant economic-growth improvement that would allow weaker companies to "earn" their way out of trouble for example by deleveraging their balance sheets and/or growing revenues. This provides potential opportunities for experienced managers to select investments with long-term return potential that other investors do not see, and that may offer a compelling risk-reward profile. 
The chart below shows how volatile and unforgiving distressed high yield corporate credit markets can be and illustrates the potential effectiveness of active management in generating compelling risk-adjusted returns (as measured by the HFRI Event Driven Distressed/Restructuring Index).
Potentially compelling risk-adjusted returns in a volatile and inefficient market
Sources: Hedge Fund Research (HFR) and Markov Processes International (MPI), February 13, 2020. Volatility was measured using standard deviation based on monthly returns. Past performance is no guarantee of future results.
Download a PDF version of this report (PDF)
1 A pledged delegate is one pledged to vote for a particular candidate in the first round of the convention voting, and the numbers are assigned to candidates based on their performances in the primaries. By contrast, automatic or "superdelegates" are party members who hold, or have held, high office, and to whom the party grants voting rights in the second round of convention voting.
2 See www.realclearpolitics.com, "2020 Democratic Presidential Nomination" for polling data.
3 Financial Times, "Bernie Sanders keeps his grip on the hearts of young Democrats", February 9, 2020.
4 The Wall Street Journal, "Iowa Democratic Turnout Prompts Concerns about Voter Enthusiasm", February 7, 2020.
5 The Bloomberg Barclays Global Aggregate Negative-Yielding Debt Index's market cap peaked at $17.04 trillion on August 29, 2019.