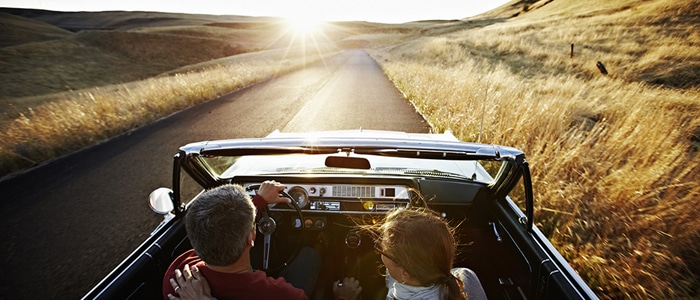 Like many Americans, you may be taking better care of yourself. Exercising more. Watching what you eat. Visiting the doctor. All that combined with medical advancements could mean you'll live a longer, healthier life and spend more years in retirement.
That's great, but each investor needs to be aware of how living longer could affect their ability to enjoy a financially stable retirement.
Retirement requires more thought than ever
Changes in demographics could have implications for investors. For example, fewer workers supporting a burgeoning retiree population will likely impact programs like Social Security and Medicare. Living longer may require rethinking your investment strategy to help reduce the risk of outliving your assets.
Are you prepared to fund two or three decades of retirement? Many are not, and that has led some to postulate that there will be a longevity crisis, fueled in part by rising health care costs, diminishing defined-benefit pension plans, and other challenges. 
Average retirement age in the U.S.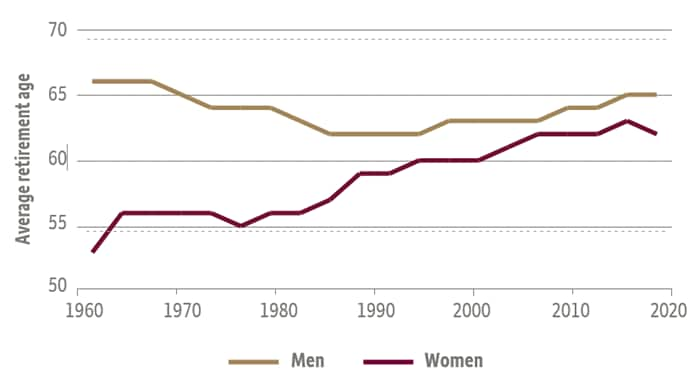 Sources: Center for Retirement Research at Boston College and U.S. Census Bureau, 2018. Current Population Survey, 1962 – 2017. Calculated as the age when Leave Preparatory to Retirement (LPR) falls below 50%.
Preparing to fund your retirement
U.S. government programs, such as Social Security and Medicare, were established at a time when life expectancies were shorter and health care costs were more affordable. Social Security can help cover expenses during the years after you surrender a regular paycheck, but a single source of modest monthly income may prove inadequate to support the desired lifestyle for many retirees. Five planning ideas to consider:
Investing as soon as possible to potentially benefit from compounding
Reevaluating allocations to fixed-income and equity investments
Staying on the job longer or working part time in retirement
Taking advantage of catch-up contributions to your IRA and 401(k) from age 50
Purchasing an annuity and/or contributing to a Roth IRA
Haven't saved enough? — Wells Fargo & Company's 2019 Retirement Study found that just 55% of workers feel prepared for retirement. Here are some ideas to help you feel more prepared.
Younger investors can take advantage of the compounding effect over time by investing as soon as they begin their working lives. Weighting investments toward growth assets, such as global equities and real estate, can help increase an account's value over the long term.
Current workers should plan to fund more of their own retirement expenses, including health care costs. They may also expect to pay higher taxes during their working years to fund government entitlement programs supporting a growing number of retirees.
Older workers should balance their assets and retirement expectations. Some may choose to work longer while others may choose to cut expenses. Still others may augment their income with potential capital appreciation by increasing their exposure to equities while trimming bond holdings. We recommend working together with an investment professional to develop an appropriate plan that addresses your individual goals and objectives, tolerance for risk, and time horizon.
Investing in retirement
Retirees may need (or be required) to take distributions from their retirement accounts. Those wishing to spend the distributions or use them to fund related tax payments may prefer to maintain an available source of liquidity within these accounts for such distributions. As bond yields shrink, retirees may find that diversifying their income streams can be a viable way to maintain liquidity. A well-diversified portfolio, including an allocation to income-producing assets beyond U.S. Treasuries and high-quality corporate bonds, may be necessary for many retirees to fund expenses.
For those investors with significant assets and complex financial situations, a more comprehensive approach to investment planning is often beneficial. In an ever-changing tax environment, tax-efficient investing has become an important component of the process. Whatever your current age or financial situation, we believe it's imperative to develop an appropriate and realistic plan for your potentially longer lifespan. 
To learn about the implications and possible strategies to consider in helping deal with them, read Wells Fargo Investment Institute's "Investing for a Longer Life."