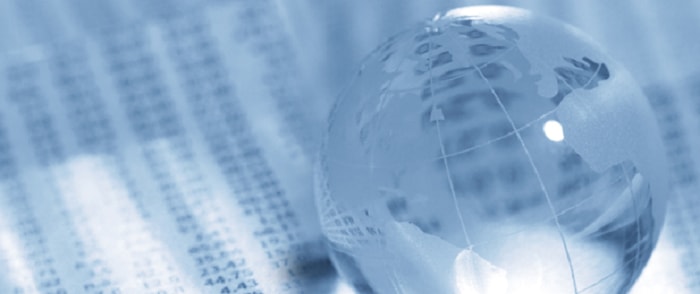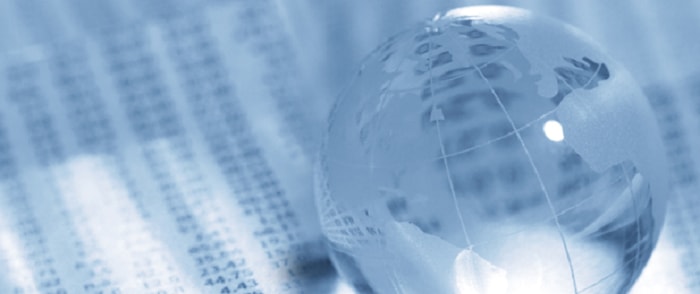 Global Perspective Report - Twilight of "Globalization"?
---
by Gary Schlossberg, Global Strategist
Key takeaways
Economic fallout from the coronavirus pandemic has capped a series of body blows to globalization. To some, this signals the death knell of what has been a key force shaping world economic growth and inflation.
Reports of globalization's death may be premature, given the compelling case for maintaining global supply chains, beyond items that are needed to maintain the nation's health and national security.
What it may mean for investors
Globalization's contribution to inflation restraint should help to contain interest rates as the U.S. and global economies recover, allowing stocks to accommodate higher valuations. Weak business "pricing power" in a low-inflation and modest-growth environment also should keep the focus on higher-quality technology and other "growth" stocks in equity markets.
The last straw?
Fallout from the coronavirus pandemic has capped growing disenchantment with globalization that we have observed over the past decade. Fragile supply chains worldwide have been exposed by competition for essential medical and food supplies. Unilateral export controls have been imposed to ensure availability of goods for the local market. That has compounded the pandemic's damaging economic effects, atop the human tragedy, adding to protectionist pressures to sustain U.S. living standards. Recent developments follow a long "hollowing out" of manufacturing and loss of high-paying blue-collar jobs, aggravating politically sensitive income inequality in the U.S. and abroad. Even The Economist has been moved to sound globalization's death knell in a recent cover story.
There can be little doubt about globalization's much-diminished role as a growth engine, apparent in the convergence of world trade's expansion with the slower pace of global economic activity since the financial crisis 11 years ago—from more than double the global growth between 1987 and 2007.
The world trade locomotive shifts into reverse
Sources: International Monetary Fund, Wells Fargo Investment Institute, May 18, 2020. GDP = gross domestic product. Forecasts are not guaranteed and based on certain assumptions and on views of market and economic conditions which are subject to change.
Globalization's shortcomings during the pandemic and the decade that preceded it have overshadowed its more subtle advantages. Among these are cost-reducing specialization and economies of scale, a more efficient allocation of capital, and the benefits of increased competition on innovation and cost control.
China's industrial strategy also is causing some to question whether the costs of free trade outweigh the benefits. The significant lift to global inflation-adjusted incomes and living standards has been overshadowed by China's turn toward authoritarianism and the more fundamental challenges of incorporating a large, quasi-market system—less responsive to price signals—into a more market-oriented global economy. China's heavy use of subsidies, restrictions on foreign firms, forced technology transfers, and uneven intellectual property rights are made highly visible by the economy's size and more explicit government involvement in it.
Back to the future?
Will the pandemic's economic and human toll end globalization in much the same way that World War I brought an end to this key driver of economic growth in 1914? International supply chains could be the bellwether in the great globalization debate. The pandemic and shocks over the past decade have revealed the double-edged nature of an efficient supply-chain network, turning advantages of lean inventories and high-volume purchases from a narrow range of suppliers from an asset into a liability. Financial strains pose an added threat to supply-chain integrity from banks' reduced trade credit and from firms conserving cash during the current crisis, by delaying supplier payments.
Nonetheless, supply-chain advantages may outweigh the drawbacks, ultimately sustaining globalization through its rough patch. Government-mandated diversification or reshoring from China, beyond a narrow set of critical products, is an ever-present threat. Festering core grievances of the U.S. and others, part of the difficult integration of China's quasi-market system into the global economy, also could come into play. Excessive government intervention risks a slippery-slope industrial policy, however, as it could pick winners based less on sound economic reasoning than on politics. The good news is that companies—not governments—have been the main driver of supply-chain decisions. Company decisions based on relative costs and other economic considerations are vital to economic efficiency, improved growth, and productivity gains.
Supply-chain decisions based on size and sophistication show every sign of outweighing the pressure to diversify. Barring direct government intervention, those advantages favor dominant manufacturing locales such as China, despite worsening relations with the U.S. and pressure on foreign multinationals operating there. China is at the center of the global supply chain, having achieved a critical mass in workforce training, production, and distribution. A transportation network that is scaled for massive exports to meet global needs will take years for other lower-cost competitors to replicate. And the size of China's domestic market is unmatched by other low-cost providers, anchoring supply chains that serve the local market.
Supply chain diversification away from China likely will come, but slowly. One indication: more than 70% of U.S. firms plan to maintain existing supply-chain operations in China, according to a March 2020 U.S. Chamber of Commerce survey. Another is last year's increased investment by U.S. firms in China, to $14 billion, as the lure of China's large consumer market and reduced foreign-ownership restrictions in some sectors outweighed worsening trade tensions.
A highly competitive pricing environment makes globalization and other cost-suppressing strategies essential for U.S. and foreign firms to compete in the global market. That is good news for an economy in which business leaders are grateful for any support to productivity that they can get. It is also central to our outlook for subdued inflation, keeping interest rates low and support high for stocks, bonds, and other financial assets.