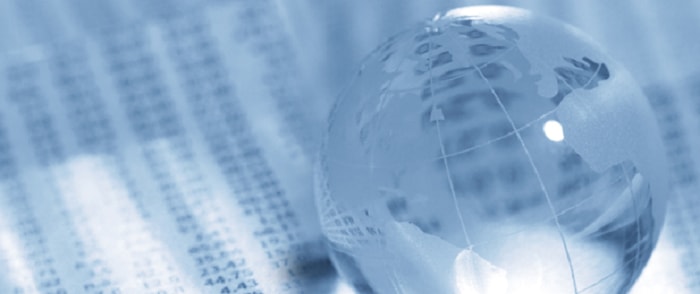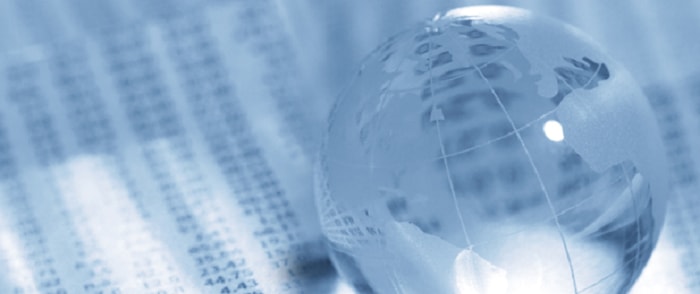 More than Just Trade at Stake in the Dollar's Outlook
---
by Gary Schlossberg, Global Strategist

Key takeaways
We expect moderate dollar weakness to resume this year—once support unwinds from the foreign capital fleeing coronavirus uncertainties overseas.
We believe U.S.-dollar declines during the balance of 2020 would be good news for U.S. exporters, multinationals, and investors in foreign assets. Even the threat to overseas exporters from more competitively priced goods and services likely would be outweighed by reduced "deflationary" pressure on the global economy from a weakening U.S. currency.1
What it may mean for investors
We expect dollar weakness—normally supportive for the world economy—to be too modest for a change in our regional preferences favoring U.S. markets. Moreover, dollar depreciation helps U.S. multinationals with substantial cash flow, so even modest dollar depreciation strengthens our preference for the Information Technology sector.
The U.S. dollar has failed to regain its early 2017 highs against currencies in developed market countries, despite its appreciation last year—partly restrained by narrower U.S. Treasury yield premiums versus debt yields overseas. Recent dollar strength has been more noticeable (and sustained) against currencies of trade-sensitive emerging markets—as they have borne the brunt of a more challenging global environment. We expect moderate U.S.-dollar weakness this year, once support unwinds from the capital fleeing coronavirus uncertainties overseas.
The U.S. dollar's exchange rate still is fairly "rich" by historical standards, judging from the trade-weighted exchange rate differences between the U.S. and its trading partners.2 Based on global purchasing-manager data, lingering dollar strength likely contributed to a steady market-share erosion for U.S. manufactured–goods exports during the second half of 2019.3
Global benefits of a weaker dollar outweigh the drawbacks
We believe dollar declines would be good news for a hard-pressed global economy, outweighing improved competitiveness by U.S. firms selling into overseas markets. Broadly speaking, dollar weakness can remove some of the "deflationary" pressure on the rest of the world. Commodity prices, mostly denominated in the U.S. currency, tend to rise when the dollar declines, boosting the export income of countries shipping raw materials. Repayment costs for overseas borrowers' dollar debt also are reduced—by lowering the amount of home currency those borrowers need to pay off their liabilities—particularly for those countries (like Turkey) that rely more on home-currency receivables than dollar-export earnings to meet their obligations. And a weaker dollar, often accompanied by lower U.S. rates, can discourage the movement of funds out of local markets, adding to available financing for consumer and investment spending.
Dollar weakness also can boost returns on overseas investments as they are converted or translated to the U.S. currency. The impact can be sizable. As chart 1 shows, a double-digit currency gain accounted for 40% of an impressive 28% unhedged return on the MSCI EAFE Index in the 12 months ending in January 2018. Of course, the impact of currency changes cuts both ways: dollar strength was responsible for 47% of the double-digit MSCI EAFE Index losses during the dollar's rise in the 12 months ending in January 2019.
Chart 1. Currency gains and losses can have a major impact on international investment returns
---
Sources: MSCI, Bloomberg, Wells Fargo Investment Institute, January 28, 2020. Chart shows total returns of MSCI EAFE Index (of developed market stocks) and the impact of currency gains and losses. Past performance is no guarantee of future results. An index is unmanaged and not available for direct investment.
…But the dollar's declines are not enough for us to change our international investment strategy
The dollar's modest 2020 decline that we project should limit the reflation signals in a still-fragile global economy facing headwinds from lingering trade tensions, geopolitical threats, and China's tilt away from import-intensive development driving growth worldwide in recent decades.
With the global economy still struggling, even the modest lift to U.S. exporters and multinationals' dollar-denominated income from foreign sales could further discourage an increased investment allocation toward foreign stocks and bonds. Large U.S. technology companies are among those sectors with a sizable share of foreign income in total revenue—one reason we favor that part of the market.
As a final point, it's worth remembering that not everyone benefits from a weakening U.S. dollar. Most generally, the U.S. cost of living is affected by higher prices of foreign goods and services. (This impact also includes overseas travel.) Import-intensive industries, like retailing, are typically hurt by a rise in the cost of goods purchased. U.S. interest rates could be nudged higher if foreign demand for U.S. securities is discouraged by returns denominated in home currencies that are squeezed by the dollar's decline. And the Federal Reserve could become less inclined to maintain rates at a historically low level if dollar weakness were to stoke imported inflation.
1 Deflation is a decline in prices.
2 Bank for International Settlements (adjusted for inflation), January 2020.
3 Purchasing manager data is from Markit and the Institute for Supply Management, January 2020.