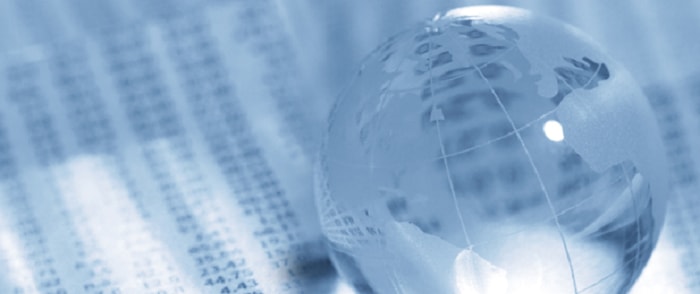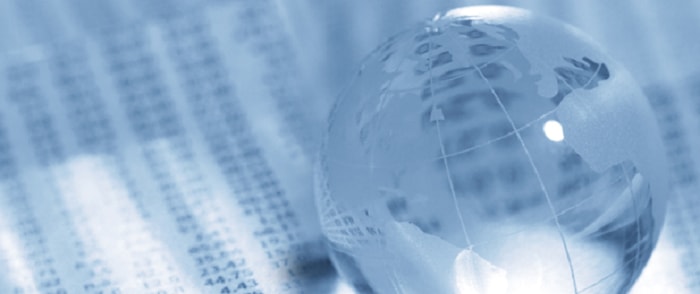 Can Investors Trust Data from China?
---
by Peter Donisanu, Investment Strategy Analyst
Key takeaways
Chinese data has come under scrutiny this year, following reports that some provinces had overestimated gross domestic product (GDP) growth figures.
Data concerns are legitimate. Yet, we believe that China's GDP reports can be viewed as a signaling tool by Beijing and as a directional measure of economic activity (when combined with other independent indicators).
What it may mean for investors
While government stimulus has arguably blunted China's economic slowdown, we do expect weak Chinese GDP growth this year. This is reflected in our neutral guidance on emerging market stocks and bonds.
Can investors trust China's GDP data? The short answer is—it depends. A number of reports that highlight overstated provincial government's GDP have cropped up recently. However, questions about the accuracy of China's reported economic data has been ongoing for quite some time. In fact, they even prompted an investigation by the U.S. a few years ago which concluded that some Chinese economic growth data may not be as reliable as that of the U.S. and Europe.
Chart 1: Official data show steady growth deceleration amid more volatile measures
---
Sources: Wells Fargo Investment Institute, China National Bureau of Statistics; September 26, 2019. GDP = gross domestic product.
To be fair, Beijing has "owned" its data issues and has worked with its partners on methods to produce more comparable data. To this point, China joined the International Monetary Fund's (IMF) initiative to harmonize economic data in 2015. And a recent IMF report found that Chinese policymakers are making some headway on improving data quality. This includes de-emphasizing growth-based incentives for provincial leaders and developing more robust survey methods for national reporting.
Looking through the data mosaic
How should investors use published Chinese GDP data? We believe that China's headline GDP could be viewed as a tool that: 1) helps to set the national economic agenda, influencing domestic investment and spending, and 2) signals Beijing's policy goals to the rest of the world.
What about its use as a measure of economic growth? We believe that headline GDP figures should not be dismissed entirely. Rather, GDP also can be viewed alongside other independent economic indicators to form a broader mosaic of economic activity. These include:
Total social financing—Rising bank and nonbank lending activity to households and businesses tend to accompany faster Chinese economic growth.
Infrastructure usage—Energy consumption and the volume of freight and passenger air, rail, and road travel often rise when China's economy expands.
Cyclical indicators—China's economy recently has become more consumption- and services-oriented. Higher top-line revenue growth reported by cyclically oriented Chinese companies and faster retail sales data coincide with accelerating growth.
Li Index—Premier Li Keqiang considered increasing electricity consumption, railway cargo, and bank loan issuance as a measure of China's economic health.
Economic diffusion indices—A broad composite tracking sentiment, trade, prices, and industrial production measured over time can help to identify the magnitude and directional trend of growth.
Other leading indicators—Increases in manufacturing new orders and the Organisation for Economic Co-operation and Development (OECD) composite leading indicators are consistent with an increase in GDP.
Taken together with GDP, this data helps to paint a clearer picture of the health of the Chinese economy. When compared with stated government objectives, it also can help to determine whether Beijing's policies can still influence economic expansion. Today, the data seems to be signaling that trend activity in China's economy might be slowing faster than headline data suggests. This deceleration in China's economy is likely to put pressure on Beijing to maintain easing measures like tax cuts, higher infrastructure spending, and more interest-rate cuts as a way to boost economic growth. While these efforts may blunt China's slowing, we expect China's GDP to come in close to 6.0% this year (assuming that we continue to see softening in independent indicators).
What this means for the investment landscape is that the earnings growth of Chinese companies is likely to be challenged at a time when households and businesses are spending at a slower clip. This is likely to have spillover effects on emerging market (EM) economies, given their increasing reliance on China as an export destination. This softer earnings environment is one reason why we maintain neutral guidance on EM equities, despite recently cheaper valuations. And while yields on EM bonds appear attractive, we continue to favor a neutral position in a U.S.-dollar-denominated, diversified EM fixed income allocation. Although fiscal and credit fundamentals remain firm for many EM country constituents, we see risks as balanced, due to reduced EM growth expectations and the uncertainty stemming from the U.S.-China trade dispute.