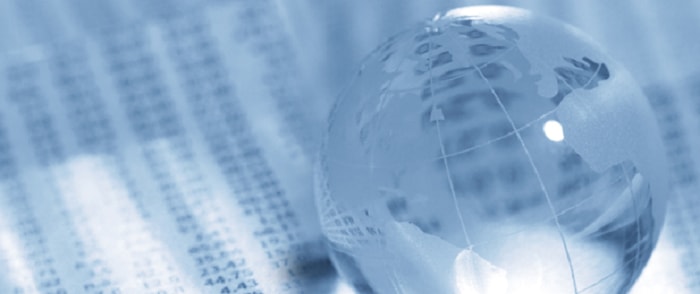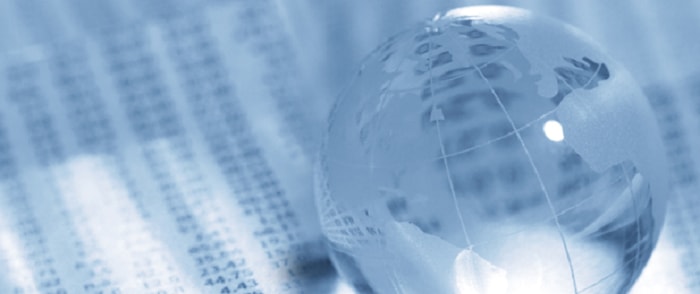 Has the U.S. Seen Peak Auto Sales?
---
by Craig Holke, Investment Strategy Analyst
Key takeaways
Sales of autos in the U.S. have declined for two years, even with solid economic growth. A growing population is expected to drive sales higher, yet changes in the use of cars may be having wide-reaching effects.
Changing technologies, continued urbanization, and continued increase in ride sharing may be redefining historical ownership of autos.
What it may mean for investors
The auto industry is a significant portion of the U.S. economy, both in terms of output and employment. A decline in demand for autos may negatively impact consumer spending and economic growth.
A significant portion of manufacturing globally is involved in the production of automobiles. Slowing auto sales growth has raised concerns that future economic growth may be constrained. As populations grow and emerging markets continue to develop, the sale of autos should keep increasing. However, competing forces to limit the ownership and expansion of automobiles are acting as headwinds, even in the face of continued economic growth.
Auto sales' influence on economic growth
Auto manufacturing is important for economic output and employment. In the U.S., autos and parts accounted for 2.5% of GDP growth in the fourth quarter of 2018, and about 8% (999,000 jobs as of March 2019) of manufacturing jobs. There are another two million employed by auto and parts dealers. As a single industry, these are significant numbers. The U.S. is also a key exporter of autos. In 2017, the U.S. accounted for 7.5% of the $747 billion export market, only behind Germany (21%) and Japan (14%). Changes affecting the auto industry have the potential to impact U.S. economic growth.
Growing populations, all else equal, should lead to increased auto sales. Chart 1 shows annualized auto sales for both the U.S. and China. In the U.S., sales recovered following the recent recession. However, the trajectory flattened, and auto sales have declined in both 2017 and 2018. Auto sales in China had been increasing at a rapid pace as the economy develops and more people are able to afford cars.
This trend is expected across emerging economies. Yet, growth declined in 2018. This may be temporarily related to slowing growth or changes, both socially and economically, taking place across the globe and may be impacting demand for autos.
Chart 1. Have we reached peak auto sales?
---
Sources: WARD's Automotive Group, China Automotive Information Net, Bloomberg, Wells Fargo Investment Institute, April 18, 2019. Annualized auto sales between 2005 and 2018.
Changes are taking place in auto preferences
Social changes are taking place that likely will limit the rate of growth in auto sales. The continued urbanization of both developed and emerging markets has changed the need for autos. Very large cities have taken action to limit auto usage to cut down on pollution and congestion. Rapid changes in technology are also affecting demand for autos. Electronic vehicle demand is increasing. While lower oil prices has increased demand for trucks and SUVs in the U.S., a return to higher prices at some point in the future may shift demand to smaller, more fuel-efficient vehicles, as in the past. Ride sharing services has the potential to significantly affect demand. The proliferation of available rides reduces the incentive to have one's own method of transportation.
Investment implications
Auto makers across the globe are facing increased competition and changes in the use of and demand for their products. Technological changes are being made at a rapid pace. This is requiring expensive investments in new technologies such as batteries for electronic vehicles and autonomous capabilities. At the same time, a potentially slower rate of sales growth or even a decline in sales may have rippling effects across the economy. Lower employment in the higher-paying auto industry may have a negative effect on consumer spending, the key driver of economic growth in the U.S. While the final outcome of these changes is unknown at this point, the auto industry is facing higher volatility and greater uncertainty than in the past.
Investment and Insurance Products are:
Not insured by the FDIC or any Federal Government Agency
Not a Deposit or Other Obligation of, or Guaranteed by, the Bank or Any Bank Affiliate
Subject to Investment Risks, Including Possible Loss of the Principal Amount Invested
Risk Considerations
Each asset class has its own risk and return characteristics. The level of risk associated with a particular investment or asset class generally correlates with the level of return the investment or asset class might achieve. Stock markets, especially foreign markets, are volatile. Stock values may fluctuate in response to general economic and market conditions, the prospects of individual companies, and industry sectors.
General Disclosures
Global Investment Strategy (GIS) is a division of Wells Fargo Investment Institute, Inc. (WFII). WFII is a registered investment adviser and wholly owned subsidiary of Wells Fargo Bank, N.A., a bank affiliate of Wells Fargo & Company.
The information in this report was prepared by Global Investment Strategy. Opinions represent GIS' opinion as of the date of this report and are for general information purposes only and are not intended to predict or guarantee the future performance of any individual security, market sector or the markets generally. GIS does not undertake to advise you of any change in its opinions or the information contained in this report. Wells Fargo & Company affiliates may issue reports or have opinions that are inconsistent with, and reach different conclusions from, this report.
The information contained herein constitutes general information and is not directed to, designed for, or individually tailored to, any particular investor or potential investor. This report is not intended to be a client-specific suitability analysis or recommendation, an offer to participate in any investment, or a recommendation to buy, hold or sell securities. Do not use this report as the sole basis for investment decisions. Do not select an asset class or investment product based on performance alone. Consider all relevant information, including your existing portfolio, investment objectives, risk tolerance, liquidity needs and investment time horizon.
Wells Fargo Advisors is registered with the U.S. Securities and Exchange Commission and the Financial Industry Regulatory Authority, but is not licensed or registered with any financial services regulatory authority outside of the U.S. Non-U.S. residents who maintain U.S.-based financial services account(s) with Wells Fargo Advisors may not be afforded certain protections conferred by legislation and regulations in their country of residence in respect of any investments, investment transactions or communications made with Wells Fargo Advisors.
Wells Fargo Advisors is a trade name used by Wells Fargo Clearing Services, LLC and Wells Fargo Advisors Financial Network, LLC, Members SIPC, separate registered broker-dealers and non-bank affiliates of Wells Fargo & Company. CAR 0419-03809
© 2019 Wells Fargo Investment Institute. All rights reserved.