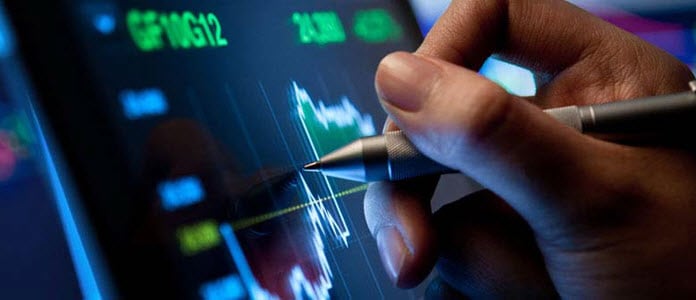 The U.S. service economy climbs out of the ditch
---
Purchasing managers' indexes show expansion in August
Pandemic-sensitive services industries have come on strong in besting manufacturing for a third consecutive month, based on purchasing-manager surveys through August. However, a full recovery will await further gains in travel, entertainment, and other frontline industries most exposed to the pandemic's economic fallout.
Improvement extends beyond services to business investment, supported by improvement in capital spending plans to a pre-pandemic high in five of the twelve Federal Reserve districts conducting such surveys. Even foreign trade is contributing to growth through solid gains in exports and an even healthier rise in imports tied to domestic spending.
What it may mean for investors
Broadening strength across the economy in the coming year may hold a promise of increased opportunities in the stock market, beyond large cap high tech and other growth stocks. More broad-based growth can also be a plus for corporate credit quality, supporting investment in higher quality investment-grade and high-yield bonds.
Download a PDF version of this report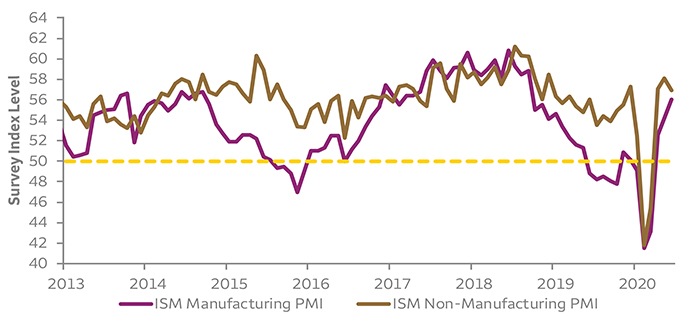 Sources: Bloomberg, and Wells Fargo Investment Institute August 31, 2020. PMI=Purchasing Managers' Index. ISM - Institute for Supply Management. A reading above 50 indicates expansion, below 50 indicates contraction.