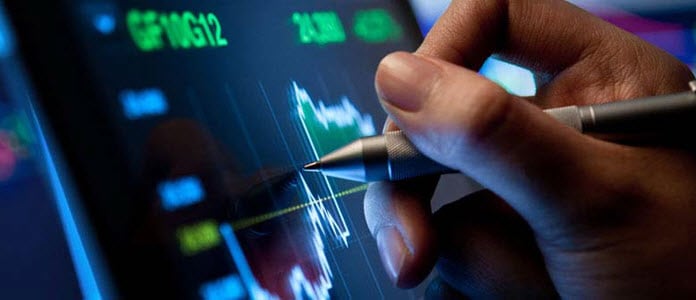 Emerging markets — The global economy's growth leader
---
by Global Asset Allocation Strategy Team
Share of global output, as measured by gross domestic product
As the chart shows, the global economy continues to evolve, with the percentage of economic activity outside of the U.S. growing over time. Emerging market economies (thick red line) in particular have increased their share of global output — from 37% in 1980 to an estimated 60% by 2025.
We believe investors should consider maintaining exposure to international markets to help reduce volatility risk over a full market cycle (10 to 15 years). At the same time, we foresee that the historical ebb and flow in the U.S. dollar's value could continue to generate some periods of dollar weakness that may contribute to international investment returns.
What it may mean for investors
While we think that U.S. economic growth will continue to outpace the economic recovery in other developed market countries, global economic performance that is unsynchronized with the U.S. economy could produce opportunities to earn positive returns in a diversified portfolio at times when the U.S. economy struggles. Tactically (6 to 18 months), we remain favorable on Emerging Market Equities and most unfavorable on Developed Market ex-U.S. Equities.
Download a PDF version of this report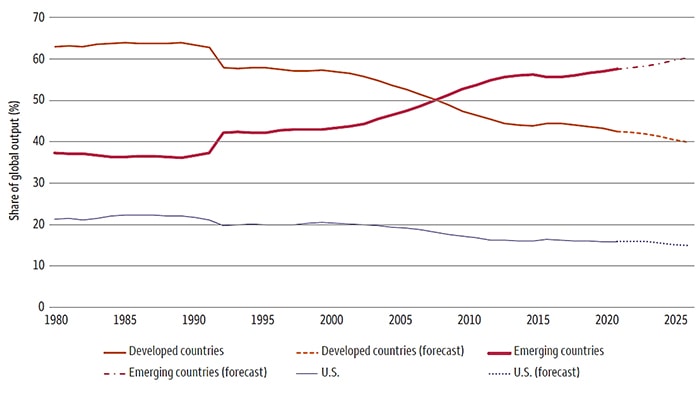 Sources: International Monetary Fund. Annual data from January 1, 1980, to December 31, 2025. Actual data through December 31, 2020; forecast data through December 31, 2025. Dotted lines represent International Monetary Fund estimates for years after 2020. For illustrative purposes only. Forecasts are not guaranteed and based on certain assumptions and views of market and economic conditions that are subject to change.