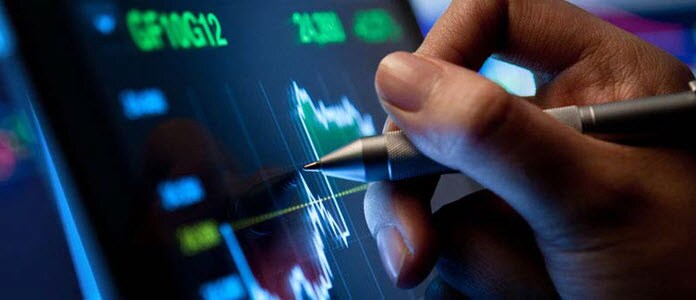 Slowing economic activity is not just a U.S. phenomonon
---
The eurozone and Japan plunged into contraction territory in July and August
Europe may already be in the early stages of a deep recession, accelerated by an unexpectedly large spike in inflation tied to a worsening energy crisis. The European Central Bank has made it clear that policy normalization and interest rates will not be derailed, even as a composite index of economic activity has signaled that a eurozone recession is already underway.
Slowing growth in China and the U.S., the apparent onset of a recession in Europe, rising U.S. interest rates, and a strong dollar have combined to pressure Asian economies. A manufacturing-led slowdown is leaving the region just above stall speed, while in Japan, services led a slowdown in growth in August.
What it may mean for investors
Internationally, we continue to hold a most unfavorable rating on Developed Market (ex-U.S.) Equities, and we are unfavorable on Emerging Market Equities. Our economic, earnings, and dollar forecasts imply limited upside over the coming 6 to 18 months.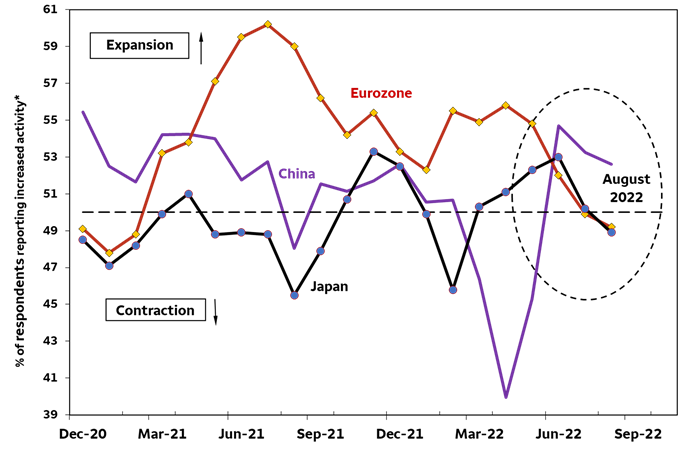 Source: IHS Markit, Inc. Data as of August 31, 2022. *Purchasing managers' composite index of manufacturing and services activity.