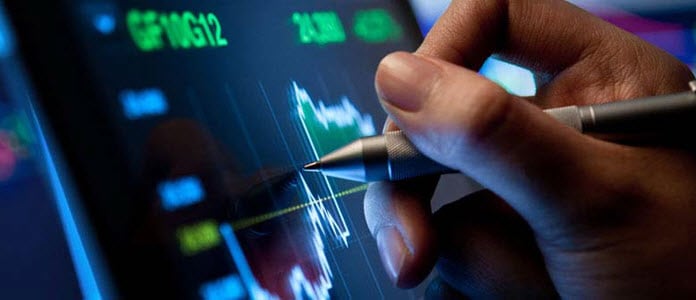 Why we favor yield-enhanced fixed-income sectors
---
Rising long-term Treasury yields in the first quarter triggered a sizable loss in Treasury securities with a maturity of more than 15 years
We believe the U.S. economy is on track this year for its strongest growth since 1984, when gross domestic product grew at a 7.2% rate. As the economic recovery gathered momentum in the first quarter of 2021, long-term Treasury yields (orange line) rose and returns on long-term bonds (purple) dropped.
Yields jumped after the Democrats' sweep of two Georgia Senate seats on January 5 — on the prospect of more aggressive fiscal stimulus — and again following President Biden's signing of the American Rescue Plan on March 11. A first-quarter increase of just under one percentage point in yields left long-term Treasuries with their biggest quarterly loss in 41 years.
What it may mean for investors
We positioned our 2021 fixed-income portfolio guidance for just such a rise in long-term yields by favoring yield-enhanced bond sectors, such as preferred and mortgage-backed securities. We also favor municipal revenue bonds — we anticipate that tax-exempt bonds would likely gain even more support if the Biden administration's proposed increase to the top individual tax rate takes effect.
Download a PDF version of this report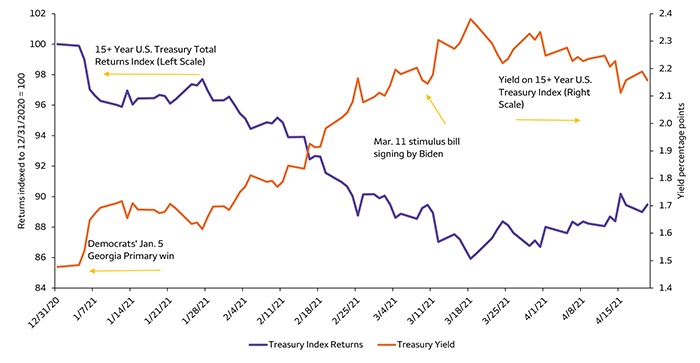 Sources: Intercontinental Exchange Corp, BofA, and Wells Fargo Investment Institute. Data as of April 20, 2021.