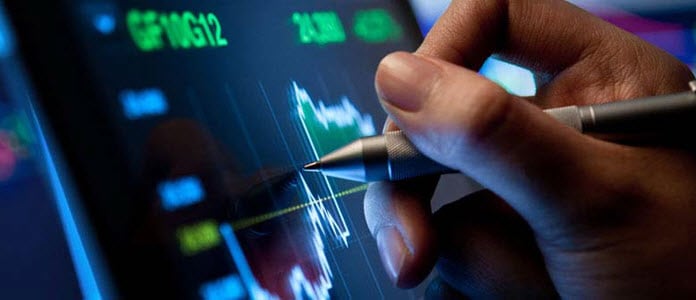 Infrastructure — Three potential sector beneficiaries
---
by Michael Taylor, CFA, Investment Strategy Analyst; Ken Johnson, CFA, Investment Strategy Analyst
Funding gap estimates for U.S. infrastructure systems (in billions)
President Joe Biden pledged to revitalize the nation's infrastructure and invest in clean energy and U.S. manufacturing in his 2020 campaign. His American Rescue Plan, signed into law last month, earmarked $17 billion for infrastructure and $7.5 billion for broadband — far short of the projected funding needs for infrastructure systems as estimated (see chart) by the American Society of Civil Engineers.
The president then unveiled a $2 trillion infrastructure package on March 31, and Speaker Nancy Pelosi has pledged swift work by Congress. Capital projects supported by infrastructure legislation would likely target transportation, clean energy, and 5G broadband networks.
What it may mean for investors
In the near term, we expect that successful infrastructure legislation would benefit the Industrials and Materials sectors (we are favorable on both) and likely boost metals usage (we are favorable on commodities) for industrial projects.
Rebuilding outdated infrastructure, particularly in urban centers, may be more feasible with state-of-the-art technologies. We believe this could benefit Information Technology (we are favorable).
Download a PDF version of this report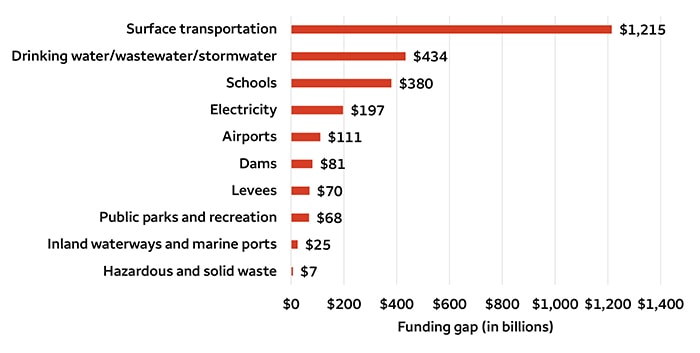 Sources: Wells Fargo Investment Institute and American Society of Civil Engineers, 2021.