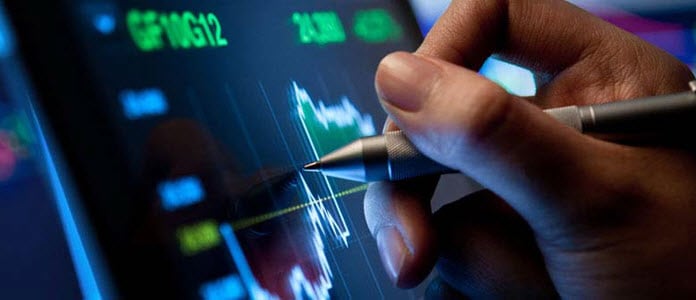 Why investors should be wary of a debt-ceiling impasse
---
by Gary Schlossberg, Global Strategist and Michele Wan, Investment Strategy Analyst
The increase in U.S. public debt outstanding since 2015 — including a pandemic spike in 2020
A two-year suspension of the debt ceiling ended on July 31, resetting the debt ceiling (orange line) at $28.5 trillion. The U.S. Treasury has kept the government funded with a drawdown of nearly $460 billion in Treasury cash balances and $350-$500 billion in savings from suspended rollovers of government pension-fund investments. Treasury Secretary Janet Yellen, in a letter released September 8, warned that these measures can keep the government funded only until October.
Failure to raise the debt ceiling could cause a government shutdown, and risk a debt default or suspended payments on government obligations. It is not yet clear how Congress will proceed, but a deepening divide between Republicans and Democrats, narrow Democratic majorities in both houses, and divisions between the progressive and moderate wings of the Democratic Party could make the debate noisy.
What it may mean for investors
The unclear path for the debt ceiling poses a significant risk of market turbulence in what historically has been a volatile September and October. However, the budget showdowns and debt-ceiling debates of the past several decades demonstrate that both parties want to avoid political responsibility for a shutdown. We believe compromise is the most likely outcome, given the stakes involved in any miscalculation.
Download a PDF version of this report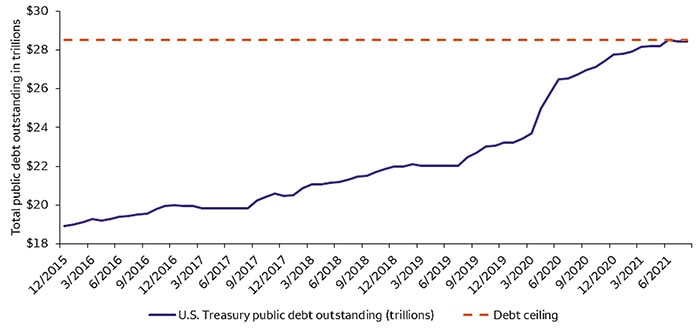 Sources: Bloomberg and Wells Fargo Investment Institute. Monthly data as of August 31, 2021.