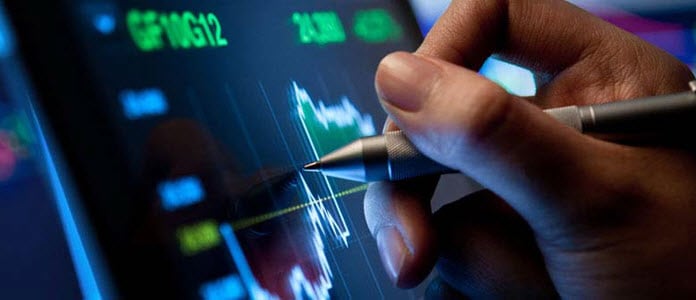 Our Guidance through the Bear Market—A Review
---
by Sameer Samana, CFA, Senior Global Market Strategist
The S&P 500 Index and our tactical (6 to 18 month) guidance changes through the bear market
As we approach midyear, now is a good time to assess our guidance response to the recent market turmoil.
Feb. 18: The day before the S&P 500 high on Feb. 19, we advised positioning equity portfolios in high-quality sectors (e.g., companies with strong cash positions, lower debt levels). We upgraded Communication Services to neutral and remained most favorable on Information Technology.
Feb. 26: As the coronavirus spread in Asia, we upgraded U.S. Mid Cap Equities to favorable for their domestic exposure and their attractive dividend yield potential. We also upgraded Communication Services to favorable, positioning for a deteriorating risk environment.
March 2: We upgraded U.S. Large Caps to favorable; we acknowledged that there could be some additional downside but cited an attractive S&P 500 earnings yield relative to the 10-year Treasury.
March 12: As oil prices plummeted, we upgraded Commodities to favorable, believing that the 15% year-to-date 2020 decline of the Bloomberg Commodity Index was overdone.
April 9: After being unfavorable since January 2017, we upgraded High Yield Taxable fixed income to neutral as credit spreads widened to levels not seen since the 2008 financial crisis.
What it may mean for investors
Our approach to guidance isn't based on market timing. We generally haven't advised selling out of positions to build large cash positions as markets have sold off, nor do we believe it is wise to try to predict a market bottom.
We chose to stay invested in risk assets, and we used changing market conditions to make tactical asset-class and sector rotations. We believe long-term investors should maintain a diversified portfolio, allocated across asset groups in accordance with investment objectives and time horizon.
Download a PDF version of this report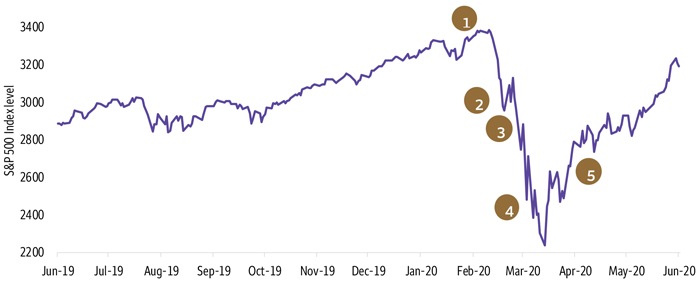 Sources: Bloomberg, Wells Fargo Investment Institute, June 11, 2020. Past performance is no guarantee of future results. An index is not managed and not available for direct investment.