To help get where you want to be financially, it's important to set goals. And no matter what phase of life you're in, taking a methodical approach can help make this process a little less daunting. The first step is to determine your financial needs.
Financial needs
Financial needs are very different from financial goals. A need is something you should look at as a regular expense. These most likely include:
Food
Clothing
Transportation
Rent or mortgage payment
Insurance
Building emergency savings
Financial goals
A financial goal is something you plan for, and often can be driven by your financial needs. Some examples include:
Getting out of debt
Paying for college
Saving enough to buy a home
A comfortable retirement
With smart planning, you can help increase the probability of achieving your financial goals. You'll want to estimate the amount of time it will take to reach them. You may find it easy enough to save for financial needs and short-term goals, but longer-term goals often require discipline and planning.
Setting and then prioritizing your goals can start you on your way. Be especially careful to discuss plans with your spouse or partner to learn where you have (or don't have) a shared vision. And think about when you'll need the money. Are you better off saving in a taxable or a tax-advantaged account?
As you set your goals, be realistic. Don't plan on achieving unrealistic returns, as markets fluctuate and past performance is not a guarantee of future results. Track your progress. Start with milestones you can achieve and then challenge yourself to do better.
Take advantage of bonuses, raises, or other windfalls to move you further along and monitor your progress at regular intervals. Remember, you're not only tracking the performance of your individual investments. You need to keep a steady eye on progress toward that goal.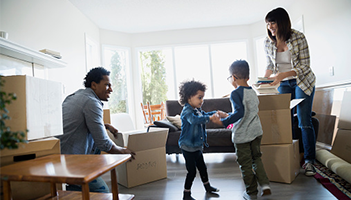 Life events
If you're planning on making a large purchase in the next 5 – 15 years, such as putting a down payment on a home or paying for a college education, you may want to consider investments. Please be aware, however, that while investing might offer the potential for higher returns and longer-term growth, it involves higher risk, and it is possible to lose the principal invested.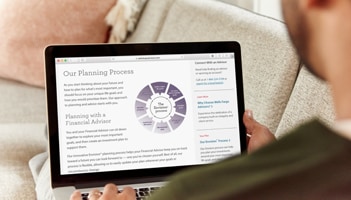 Long-term goals
Goals on your longest time horizon, such as retirement, require more specific planning. When you're starting your planning process, it will be important to discuss your specific goals, time horizon, and tolerance for risk with your Financial Advisor if you have one to enable him or her to present appropriate investment alternatives.
Learn the basic investing types
When it comes to investing, you have many options. Before deciding which investment vehicles are appropriate for you, it'll help if you know what they are, how they work, and why they may be a good fit for your needs.
Investing alternatives to consider
Invest or save?

Your goals might be more appropriate for saving.