Supporting both the operation and expansion of a growing small business often requires some additional financial support. Getting a small business loan or grant can help you bridge the gap when you need to make capital investments, increase your workforce, or move to a larger space. To help you decide which type of funding might be right for you, here are a few great small business-financing options: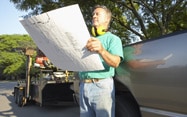 Line of credit. Using a line of credit as working capital can make it easier for you to manage your cash flow as your income or expenses fluctuate. It allows you to borrow only the funds that you need giving you more control over the amount of interest you will accrue.
Business loans. For larger investments, it may be time for a term loan. Like a mortgage or personal loan, term loans come with fixed interest rates and monthly payments over a period of years. Unlike a line of credit, a business loan will provide you with a large sum of cash upfront. These loans can be ideal for expanding your space or funding other large investments.
Commercial loans. For established businesses that own commercial real estate, a commercial loan is another option. Like a home equity loan, a commercial loan allows you to borrow against the equity you've built in your business property. Depending on the value of the property and the equity you hold, this could mean more borrowing power.
Equipment loans. If you're specifically looking for cash to fund the purchase of new equipment – including vehicles, manufacturing or production machinery, farming equipment, or other necessary equipment – then an equipment loan or leasing program may be what you need. Like business loans, equipment loans offer fixed interest rates and payment plans over a period of time.
Small Business Administration (SBA) loans. SBA 7(a) loans have longer repayment terms and lower down-payments than most conventional bank loans, and can be used for the purchase of owner-occupied real estate, business acquisition, equipment, or working capital. Wells Fargo also offers the SBA 504 program for larger, fixed asset purchases or construction.

Federal or state grants. Small business grants – money that does not need to be repaid – are limited and harder to secure than loans. State and federal business grants are funded by taxpayer dollars, and the money is awarded through a complicated legislative process. For more information on how to get a small business grant, visit www.grants.gov.

By knowing which small business financing options are available, you'll have a better idea of where to turn when you're ready to take your business to the next level.
Business insights from experts
Discover our comprehensive resource library, offering guidance and information to help you start, run and grow your business.
Information and views provided are general in nature and are not legal, tax, or investment advice. Wells Fargo makes no warranties as to accuracy or completeness of information, including but not limited to information provided by third parties; does not endorse any non-Wells Fargo companies, products, or services described here; and takes no liability for your use of this information. Information and suggestions regarding business risk management and safeguards do not necessarily represent Wells Fargo's business practices or experience. Please contact your own legal, tax, or financial advisors regarding your specific business needs before taking any action based upon this information.
Wells Fargo and Company and its affiliates do not provide tax or legal advice. Please consult your tax and legal advisors to determine how this information may apply to your own situation. Whether any planned tax result is realized by you depends on the specific facts of your own situation at the time your taxes are prepared.
Wells Fargo Bank, N.A. Member FDIC.
Equal Housing Lender