On the surface, many businesses appear the same, offering similar products or services at comparable prices. So, what really drives customers to one business over another? The customer experience plays a big part in that decision.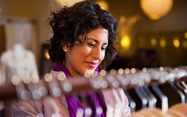 Here are some customer retention strategies you can use to develop and maintain relationships with your customers:
Acknowledge customers by name
Customer Relationship Management (CRM) software has made it easy to profile and track everything about your customers, but don't forget that one of the easiest ways to create a personal connection is to call a customer by name. Whether in person, on the phone, or in an email, acknowledging a customer by name is an easy way to personalize the experience.
Keep it simple
As technical as the business world has become, simplicity is still king. Some companies encourage staff to send handwritten letters thanking customers for their business. Remember that creating a positive experience when you're face to face with a customer is key to increasing customer retention; it's as easy as looking the customer in the eye and telling them how much you appreciate their business. 
Create a customer service culture
Ensure your employees understand the importance of customer service by ingraining it into your corporate culture. Clearly explain your customer service expectations, track customer service performance, recognize and reward those employees who embrace the culture, and be prepared to address the issue with those who do not. 
Stay connected after the sale
Make email marketing efforts and social media tools a part of your customer retention strategy, so you can stay connected with customers long after they've left your store or office. Keep in touch with customers to gauge their experience with a product, or use an email newsletter to provide relevant content that they can share with their network. In addition, connecting with customers through social media sites allows you to resolve any issues and answer questions directly.
Competitive differentiation is critical in today's crowded marketplace. Regardless of the product you sell or the service you offer, creating ongoing, meaningful relationships may just be the best customer retention tool you have.
Business insights from experts
Discover our comprehensive resource library, offering guidance and information to help you start, run and grow your business.
Information and views are general in nature for your consideration and are not legal, tax, or investment advice. Wells Fargo makes no warranties as to accuracy or completeness of information, does not endorse any non-Wells Fargo companies, products, or services described here, and takes no liability for your use of this information. Information and suggestions regarding business risk management and safeguards do not necessarily represent Wells Fargo's business practices or experience. Please contact your own legal, tax, or financial advisors regarding your specific business needs before taking any action based upon this information.
Wells Fargo & Company or its affiliates do not provide tax advice. Please see your tax advisor to determine how this information may apply to your own situation.
All credit decisions are subject to approval. Deposit and loan products offered by Wells Fargo Bank, N.A. Member FDIC.
Equal Housing Lender