Sticking to your budget is like managing your weight. Just as eating no more calories than you burn each day will help you maintain your weight, spending less than you earn will help you balance your budget. If you can exercise control of your cash flow, you'll stay in better financial health.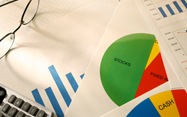 However, just like counting your calories, saving your pennies consistently is much easier said than done. Use these simple tips to help stay on track:
Follow your money
First, gather information. How much do you earn each month and how much do you spend? To find out, look closely at your bank statements. Then, compare your expenses with your income.
If you're overspending, look at where you can cut back. Living within your means is all about understanding your expenses and spending your money wisely. Ask yourself which items are truly necessary and which ones you could live without. This is where setting priorities and exercising control come into play.
Create a spending plan
Once you've identified your priorities, solidify your strategy in a spending plan. Whether you use a spreadsheet or notepad, sketch out how much you plan to spend on each expense from each paycheck. If you go over your budget, figure out why and look for ways to avoid surprises in the future.
Make saving a group project
There are many ways to save, but for the biggest impact, consider sharing your goals with friends and family, working together to motivate and encourage each other to budget and save. Set individual goals, measure each person's progress, and celebrate when you reach important milestones.
Allow yourself a few indulgences where possible, but stick to your long term goals for savings and reap the financial rewards.
Tip

Living within your means is all about understanding your expenses and spending your money wisely.
Empower yourself with financial knowledge
We're committed to helping with your financial success. Here you'll find a wide range of helpful information, interactive tools, practical strategies, and more — all designed to help you increase your financial literacy and reach your financial goals.
Products to Consider
Wells Fargo Bank, N.A. Member FDIC.