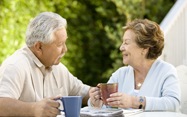 Senior citizens are increasingly the target of financial scams. According to the United States Senate Special Committee on Aging, older adults lose approximately $2.9 billion each year to financial scams. Many scams go unreported often because the victim is humiliated, fears retaliation from scammers, or does not know how to report the crime.
The elderly may attract con artists because they tend to be unfamiliar with cybersecurity, often have a sizeable nest egg, and may be more willing to talk on the phone and answer the door to strangers – but anyone can be a victim.
Help protect yourself and your loved ones from these common scams:
Scam #1: Tech support
In this scenario, a scammer posing as a technical support representative calls to claim there is an issue with your computer – for example, that your software is outdated or that you need to confirm your identity – and asks for remote access to resolve the issue. Once you provide this access, the scammer may request payment for technical assistance, install malicious software, change settings to leave your computer vulnerable, and/or steal your financial information.
To help avoid this scam:
Do update all security patches and antivirus software regularly.
Don't purchase any software or services from an unsolicited call or email.
Don't give control of your computer to a third party unless you initiated the call using a phone number from the company's website.
Don't provide your personal or financial information, including your online banking password, to anyone claiming to be technical support.
Learn about other cyber threats and scams.
Scam #2: Medicare/Medicaid fraud
This takes advantage of consumer confusion surrounding medical plans. Be on the lookout for con artists who may call to request your Social Security number or other identifiable information, encourage you to purchase new supplemental policies, file a claim, or sign up for a new Medicare card. Once they have your personal and financial information, scammers can apply for credit cards or steal your identity.
To help avoid this scam:
Do review the details of your plan and know what they entail.
Do know the government offers free help applying for health insurance.
Don't purchase medical services or provide personal or financial information if you did not initiate the contact.
Don't sign blank insurance claim forms or authorize an unsolicited medical provider to bill for services.
Don't give your Medicare or Medicaid card or number to anyone except your doctor's office, insurers acting on your behalf, or your designated advocates.

Learn how to help prevent identity theft.
Scam #3: Lottery/sweepstakes scam
In this scenario, scammers may contact you by phone, email, or letter claiming you have won a lottery or sweepstakes and requiring you to pay a fee to receive the prize to avoid taxes or additional fees. These con artists may even threaten to report you to the IRS or police if you do not make the requested payment.
To help avoid this scam:
Do be suspicious of anyone claiming you have won a lottery or sweepstakes that you have never heard of or entered.
Do be leery of any lottery or sweepstakes requiring an upfront fee to collect winnings.
Don't send money to anyone you do not know or cannot verify as being a legitimate company.
Don't provide personal or financial information if you did not initiate the contact.
Share these useful tips with your loved ones and remind them to monitor their bank accounts and report any suspicious or unauthorized charges immediately.
For more tips to help protect yourself from fraud and scams, visit the Wells Fargo Security Center or view our elder financial abuse guide.
Empower yourself with financial knowledge
We're committed to helping with your financial success. Here you'll find a wide range of helpful information, interactive tools, practical strategies, and more — all designed to help you increase your financial literacy and reach your financial goals.
My Financial Guide