You expect your investment bank to understand your company and industry inside and out. With Wells Fargo, you get that – and much more. 
As your trusted advisor in investment banking, we provide strategic and capital markets advice and execution. And as one of the strongest and most diversified banking organizations in the U.S., we have the capital, capabilities, and experience to help your business succeed.
Our team offers you investment banking and capital markets expertise in:
Consumer & retail
Energy & power
Financial institutions
Gaming
Healthcare
Industrials
Media
Technology
Telecommunications
Our industry-dedicated professionals deliver strategic advice for:
Mergers and acquisitions
Financial restructurings
Equity private placements
Financial sponsors
We provide comprehensive capital markets origination, underwriting, and financing for:
Equities
High grade debt
Leveraged finance
Liability management
Quantitative corporate finance
Ratings advisory
Strategic transaction advisory
Syndicated loans
We also offer regional investment banking services.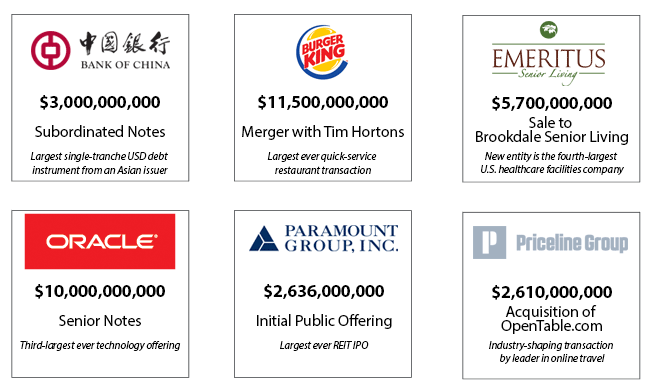 Wells Fargo Securities ranks in the top 10 in all capital markets sectors and has been ranked #3 in total number of U.S. investment banking transactions for each of the past four years.1
Some additional examples of our capital markets leadership include: 
Credit 
#1 in high grade trading2
#1 in high yield trading2
#3 in preferred stock originations3
#3 in loan syndications originations4 (#1 in oil and gas and #2 in real estate) 
#3 in leveraged loan syndications originations4
Equity 
#2 in energy equity originations1
#2 in real estate equity originations1
#3 in closed-end fund originations5
1. Dealogic
2. MarketAxess 
3. Bloomberg
4. Thomson Reuters LPC
5. CEFA