Ease of use wins over skeptics
When the operations team at a leading credit union first heard about banknote services, they were openly skeptical. After all, cash is yesterday's payment method; consumers today rely on electronic payments. They assumed their members—nearly 300,000 across the Pacific northwest—had little need for any currency, let alone international banknotes. 
That was 2015, just a few months before the credit union agreed to test a banknote offering. Much to their surprise, member response was overwhelmingly enthusiastic.
"We were pleasantly surprised with how easy implementation was, and how quickly sales grew," said the operations assistant manager. "During the first few months, we had over 800 sales, and sales continue to grow each year. Most importantly, our members are happy with the added convenience."
Members purchased $1.3 million in foreign currency in the program's first nine months. This year, the credit union is on track to achieve over $3 million in orders. Even more impressive, the credit union has yet to officially market the service; word of mouth referrals drove most of their initial volume . 
Untapped member demand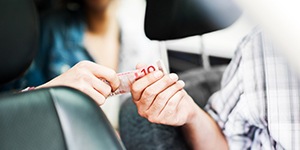 Credit unions around the country are learning quickly that despite the prevalence of electronic payments, a market still exists for foreign currency banknotes. Whether it's a personal vacation to Mexico, or a European business trip, members appreciate the convenience that cash provides. Banknotes still come in handy for taxis, tips, meals, and incidentals when traveling. 

By offering banknotes, credit unions can: 
Satisfy members and increase retention. 
Differentiate from banks and competitors. 
Generate new revenue. 
For credit unions that already offer international payments and check clearing, banknotes create a well-rounded international offering. The ordering process also facilitates another touchpoint to connect with members. 
Flexible options to support various credit union models 
Despite the opportunity, some credit unions still hesitate to introduce banknotes. Many fear the systems required will drain IT resources. Those who offer primarily electronic banking—with few branch locations or vaults—often assume a currency solution would be impossible. 
In reality, banknote services can work for nearly all credit union models. Flexible options for sales and buy-backs allow each credit union to tailor its offering.
Important banknote capabilities include: 
Single sign-on ordering. With this option, tellers and customer service staff continue to use the existing platform and can access banknote functionality without a separate login. White label capabilities ensure everything remains under the credit union's brand. 
Pay-as-you-go pricing. With no upfront installation or ongoing subscription charges, banknote services can be extremely cost-effective for credit unions. 
Service and compliance are two other important considerations. While many suppliers can offer access to foreign banknotes, working with a federally regulated financial institution provides an extra layer of support and peace-of-mind. Look for a bank that takes a rigorous, proactive approach to international fraud and compliance, and employs a dedicated customer service team to support channel partners like credit unions. 
Simple setup and intuitive features persuade CEO 
Ease-of-use was an important criteria for a second credit union—one of the nation's largest—which serves 800,000 members. Unsure about the volume of banknote sales they would achieve, they did not want to invest IT budget or internal resources in a complicated roll-out. In spring 2016, they introduced a pilot program across a few branches. Setting up the technology and training tellers was straightforward, thanks to intuitive features. 
Initial response far surpassed the credit union's expectations, with over $1.2 million in orders processed during the first eight months. Once skeptical, the CEO is now one of the program's biggest advocates. 
the CEO said. The credit union now plans to expand banknote services across the remainder of its branches.