Our international trade specialists understand the dynamics of the global business environment and leverage our financial resources, technology, and global correspondent banking network to help you manage and build your international business.
Letters of credit
Letters of credit are financial trade instruments used to facilitate international transactions while reducing risk for both buyers and sellers. We provide a full range of letter of credit services, covering a variety of needs, including:
Export letters of credit
Import letters of credit
Standby letters of credit
Documentary collections
Documentary collections provide for control of the shipping documents through the buyers' and sellers' banks and help facilitate payment when the buyer pays or agrees to pay for the goods. Collection instructions and drafts may be created online to expedite the submission of collection documents.
Open account programs
As an alternative to traditional letters of credit, open account programs managed through our CEO Trade online platform allow importers to reduce costs and increase efficiency on cross-border trade transactions. Open account trade is a win-win for importers and their suppliers because it streamlines the complete procure-to-pay transaction cycle and automates the document review and approval process.
CEO Trade online trade platform
Reduce costs and increase efficiency on letters of credit, documentary collections, and open account transactions through our industry-leading CEO Trade online trade platform, conveniently accessed through the Commercial Electronic Office® (CEO®) portal.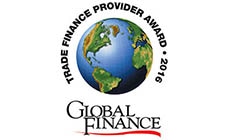 2014 - 2016
Best Trade Finance Bank in the United States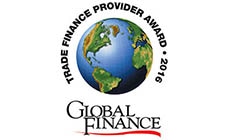 2016
Best Trade Finance Bank in North America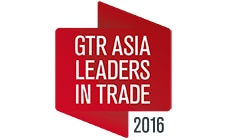 2014 – 2016
Best Trade Outsourcing Bank in Asia Pacific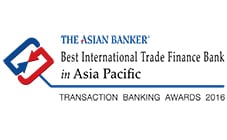 2015 – 2016
Best International Trade Finance Bank in Asia Pacific