New England is like nowhere else. We're proud to serve its thriving business community, taking the time to understand your unique needs and provide local market expertise to help you evolve through changing trends and stay on track to meet your goals. But we do more than just business here. Explore the stories below to see how we're committed to supporting the businesses and communities we serve.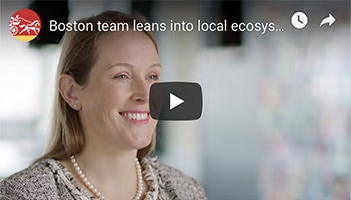 Video: Rebecca Stevenson, Co-Head of Life Sciences, Wells Fargo Healthcare Corporate Banking, shares how our Boston team works to benefit our clients.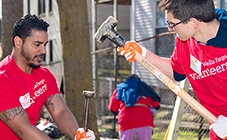 Hitting replay on a forgotten Boston park
Wells Fargo helps revitalize a neglected playground, bringing a sense of community back to Dorchester—and fun back to the kids.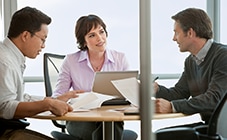 Does your bank understand tech companies?
For software firms, access to capital can depend on experienced lenders who see value beyond traditional financial metrics. Learn how one company leveraged the experience of Wells Fargo's Technology Finance team in Boston to secure lending.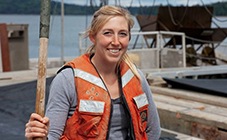 Five generations of bringing shellfish from tide to table
Oysters, clams, mussels, and geoduck are harvested daily at family-owned Taylor Shellfish Farms — and then shipped to Asia and across the U.S.
– Timothy Curran, CEO, Building Engines
Our business is to know yours
Whether you're expanding your business, managing financial risk, or looking to stay more competitive, our New England-based team is here to help. We'll support you with local market knowledge, industry experience, and a wide range of products and services to meet your evolving business needs.
Discover more about these products and services:
Learn more about our products and services.
The right relationship can make all the difference
Our proactive local team will take the time to understand your business and provide market knowledge, industry experience, and financial services to help you succeed.
With over 1600 team members across New England, we're here for you. Let's talk about how we can work together to realize the power of what's possible.
Learn more about our Northeast Commercial Banking Leadership team