Wells Fargo Equipment Finance publishes quarterly newsletters for executives in the construction and transportation industries.
Construction Quarterly
Construction Quarterly features insightful commentary, industry news highlights, a stock index, economic indicators, and periodic survey results.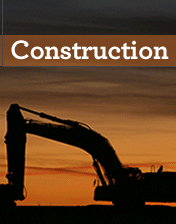 2016 Construction Industry Forecast After reaching an all-time high in 2015, perceptions of the construction industry in 2016 as measured by the Optimism Quotient remain positive at 108. Contractors and equipment distributors expect construction activity in 2016 will be fairly consistent with 2015. Read the full report for details.
Q3/Q4-2015 Construction Quarterly This new issue discusses trends within the rental industry, including changes in this market over the past several years. Additionally, Sidney Sexson discusses the effects the Great Recession had on the construction industry overall, and the key areas that participants in the construction industry should evaluate in the fourth quarter of 2015.
Q2-2015 Construction Quarterly (PDF) Get up-to-date news that is bringing this period of economic and construction growth into focus. John Crum reflects on debt rate increases and the potential effect on the industry. Meanwhile, guest contributor Brian McGuire, president and CEO of Associated Equipment Distributors, discusses the federal highway program and The Highway Trust Fund.
Q4-2014 Construction Quarterly (PDF) As 2014 draws to a close, we have witnessed another year of modest but somewhat uneven growth in the construction industry. A series of positive indicators are pointing to 2015 being another year of slowly improving construction activity.
Q3-2014 Construction Quarterly (PDF) The Second-Half 2014 Construction Executive Survey shows continued improvement in the U.S. construction industry. Contractors and equipment distributors report stronger activity than a year ago and positive feedback on Tier IV equipment performance. The trend toward greater equipment rental continues even with rental rates on the rise.
Trucking Quarterly
Trucking Quarterly features insightful commentary, industry news, and economic trends that affect for-hire and private carriers.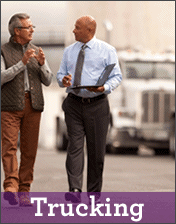 Q1-2015 Trucking Quarterly While transportation related to the energy sector may face an uphill climb this year, improvements in other sectors are expected to offset, and perhaps exceed, those declines.
Q4-2014 Trucking Quarterly With positive movement in many indicators of the trucking industry — including freight, fuel, and orders — confidence about prospects for the transportation industry in 2015 remains high.
Q3-2014 Trucking Quarterly Growing confidence in the economy and increased freight demand contributed to a 70% surge in Class 8 truck orders and 36.7% increase in trailer orders.
Q2-2014 Trucking Quarterly (PDF) Inclement weather in the first quarter caused a decline in consumer spending and a drop in housing starts, but with Class 8 backlogs increasing for the ninth straight month, the trucking industry ended the first quarter on a high note.
Q1-2014 Trucking Quarterly (PDF) Trucking industry executives anticipate continued economic growth, increased freight tonnage, and renewed demand for equipment replacement in 2014.