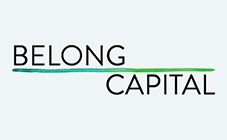 Corporate and Investment Banking role
Left Bookrunner & Stabilization Agent to Belong Acquisition Corporation.
Transaction overview
On July 22, 2021, Belong Acquisition Corporation announced the pricing of its $150 Million Initial Public Offering.
Across testing-the-waters meetings and the IPO roadshow, the Company met with over 40 unique institutional asset managers, including a combination of blue-chip, long-only investors, hedge funds, family offices, and SPAC investors in the marketplace.
Following highly successful testing-the-waters meetings, BLNG received up to 10 anchor orders to be allocated at no more than 9.9% per investor.
Wells Fargo served as Left Bookrunner and Stabilization Agent on the transaction, providing meaningful advice and driving demand to secure anchor investors which ultimately contributed to the successful pricing of the IPO.
Transaction highlights
Belong Acquisition Corporation ("Belong" or the "Company") intends to focus its efforts on identifying high-growth technology and tech-enabled businesses in sectors such as e-commerce, software, and digital median.
Belong believes it is one of the most diverse SPACs targeting the technology industry and that its focus on diversity creates advantages in sourcing and pursuit of a business combination as it enables inbound interest from founders and boards who value and want to improve the diversity of their teams.
Jennifer Deason, the chair and CEO, is an experienced operator in diverse environments with a particular emphasis on digital transformations and technology's impact on both start-ups and legacy businesses. Most recently, she was CFO and Chief Business Officer at the dtx company and also served as the CFO for the Weather Company and EVP of Strategy and Business Development at Sotheby's.
President and CFO Peter Saldarriaga, is an experienced investor, with over fifteen years of experience working with companies across a wide array of industries. Most recently, he spent twelve years as a private equity investor at Bain Capital and was a senior member of the technology, digital media, and industrials investment teams.
Belong management commentary
- Jennifer Deason, CEO, Belong Acquisition Corporation