Just take a photo of your check with your smartphone or tablet to deposit money directly into your checking account using our Wells Fargo Mobile® app.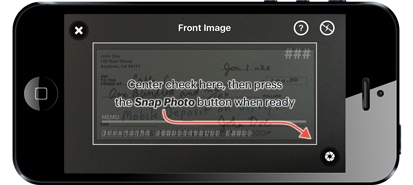 Learn more about mobile deposits
Get the app
Text us which device you're using (i.e. "iPhone," or "Android") to 93557 and we'll send you the download link.