With thousands of ATMs or banking locations, it's easy to find one near you, using your mobile browser or Wells Fargo Mobile® app.
Banking locations
With approximately 5,500 banking locations near you, you can make deposits, get cash, purchase money orders and much more, all with personal customer service.
ATMs
You have the convenience of 13,000 ATM locations. Get cash, view balances, and make deposits and payments too. You can even have your transaction receipt emailed or sent as a text message to your mobile number. Find a Wells Fargo ATM or banking location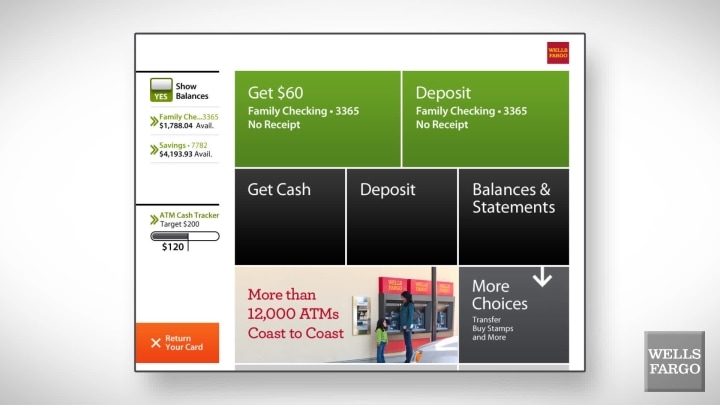 Get the app
Text us which device you're using (i.e. "iPhone," or "Android") to 93557 and we'll send you the download link.