The APY (Annual Percentage Yield) is a percentage rate that reflects the total amount of interest paid on the account, based on the interest rate and the frequency of compounding for a 365-day period. Your account statement will include the APY earned on your savings accounts and interest-earning checking accounts for the period covered by the statement.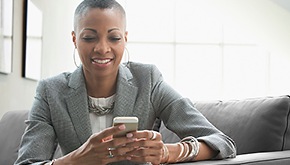 At the foundation of the Portfolio by Wells Fargo program is an interest-earning checking account, linking benefits across your entire relationship

Bonus interest rates and fee waivers

24/7 phone support from the dedicated Wells Fargo Premier Banking TeamSM
Best For
Customers who want our premium level of benefits and service
Earn rewards, receive loan discounts, and bonus savings rates across linked accounts
Simplified financial management
Get Started
Minimum opening deposit
Open with a $25 initial deposit.
Monthly service fee
You can avoid the $30 monthly service fee with one of the following qualifying balances: