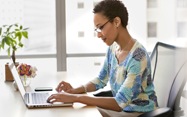 The more you know about your business finances, the easier it can be to manage and make informed financial decisions. Alerts can help simplify staying on top of your business accounts without the need to sign on to online banking or waiting to view your account statement each month. Delivered through emails and/or your mobile device, alerts can help you monitor your finances and detect suspicious activity sooner.
Let's take a look at the types of alerts you can use and how they can help you monitor your business account.
What types of alerts are there?
Alerts generally fall under two broad categories: account and security alerts.
Account alerts notify you of events such as transactions, deposits, balance changes, and withdrawals to help you monitor your account activity and detect suspicious activity if something doesn't look right. These are typically customizable messages that you must opt-in to from online banking or the mobile banking app.
Security alerts can notify you when your contact information has changed, username/ password has been updated, or online access is blocked after multiple failed sign on attempts. These messages are generally sent automatically to you via email. You typically have the option to change your alert contact preferences to receive these messages via push notification or text.
What are key alerts for small business customers?
Small business customers have an array of alert options to choose from. Understanding which ones can deliver essential information about your account activity can help you make important decisions regarding your business finances. Three common account alerts small businesses can choose include business update alerts, direct deposit alerts, and business balance alerts.
Business update alerts: deliver a daily summary of your transactions, withdrawals, and deposits to help you to quickly validate posted account activity and detect suspicious activity from the night before.
Direct deposit alerts: provide a quick notification when a direct deposit is available in your account. You can use this alert to help you schedule payments and manage cash flow coming into and out of your account.
Business balance alerts: notify you when your account goes above or falls below a threshold you specify. This alert allows you to set a low balance threshold that will notify you in the event that your account falls below a specific dollar amount. This helps to ensure that your account has sufficient funds on hand for pending payments and help you avoid fees and overdrafts. Conversely, you also have the option to set a high balance threshold to help you move funds to another business account or prepare for an upcoming purchase.
How do I set up Wells Fargo alerts?
To set up alerts, sign on to Wells Fargo Business Online, select "Manage Alerts" from the "Accounts" tab, and choose the alerts that work for your business need. To set up alerts from the Wells Fargo Mobile app, sign on, and then select "Manage Alerts" from the profile menu in the upper left corner of the screen. You will also have the option to choose how you would like to receive them via push notification, email, or text.
Make sure your contact information is up-to-date, as this will help ensure you receive timely alerts and security notifications. After enabling alerts on your account, you will be notified by email and, in some cases, you may also receive a Wells Fargo security alert text.
In summary, alerts offer a proactive way for you, as a small business owner, to help manage your business cash flow, monitor account activity efficiently, and help detect suspicious transactions, deposits, and access to your account. Keep in mind that Wells Fargo does not charge for alerts, but your mobile service provider may charge text messaging and web access fees.
Resources for Small Business
Learn the key steps to help protect your business with our guide to cybersecurity safety.
Sign up may be required. Availability may be affected by your mobile carrier's coverage area. Your mobile carrier's message and data rates may apply.
Please refer to the "Funds Availability Policy" section in the Deposit Account Agreement for direct deposit availability information, such as our deposit cutoff times.
Information and views provided are general in nature and are not legal, tax, or investment advice. Wells Fargo makes no warranties as to accuracy or completeness of information, including but not limited to information provided by third parties; does not endorse any non-Wells Fargo companies, products, or services described here; and takes no liability for your use of this information. Information and suggestions regarding business risk management and safeguards do not necessarily represent Wells Fargo's business practices or experience. Please contact your own legal, tax, or financial advisors regarding your specific business needs before taking any action based upon this information.
All credit decisions are subject to approval. For SBA loan products, SBA eligibility is also required. 
Equal Housing Lender
Wells Fargo Bank, N.A. Member FDIC.