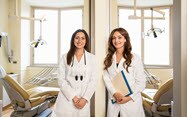 You hit the ground running when you get to the office, immediately jumping into the challenges of the day. It may seem like you'll never catch up with the innumerable demands of running your own dental practice.
But hold on a moment. Have you considered the many benefits of taking time each morning to host a "team huddle" with your staff? A team huddle gives you and your team an opportunity to discuss and prepare for the day ahead, and may make all the difference in shaping the kind of day you have. Team huddles may help reduce stress by providing a clear strategy for meeting daily goals. In addition, team huddles are a great way to facilitate open communications and help ensure a continued focus on priorities.
Take a few minutes towards the end of each day to jot down an agenda for the next morning's team huddle. Then take no more than 15 minutes for the morning huddle, before your first patient arrives. Be sure to include your full staff in each team huddle meeting. Keep the focus on the agenda items so the meeting covers the necessary topics and stays on time.   
Sample topic examples to use to build your daily agenda
Select the topics that are most relevant for each particular day to help ensure you stay within your 15-minute timeframe:
Yesterday's schedule and performance
What went exceptionally well (beyond normal expectations)?
Ask the team to share peer feedback to keep them engaged in providing excellent service
What could be improved? Keep this short and simple, for example:

Let's try to move patients through registration more quickly.
We could do a better job of coordinating our lunch breaks.
Today's schedule
What time have you set aside for emergencies?
Is there anything special you need to know about today's patients? If so, discuss expectations on how to handle these situations.
Any problems, concerns, or celebrations everyone should be aware of?
New patient information
Share any information gathered over the phone or online about new patients coming in today.
Production goals
Review whether you reached production and collection goals yesterday, and where you are to date in meeting monthly production goals.
Financial discussion
Review the patients you are expecting payment from today, patients needing financial arrangements, and any problem accounts or unpaid balances.
Pre-block appointments (preserving a block of time for significant treatments)
Identify the day's pre-block schedule for both new and repeat patients.
Note: If you have been unable to fill pre-blocked time 48 hours before the scheduled day, fill the time with any available procedure.
Internal marketing
Identify one or two patients visiting today to ask for referrals.
Follow up on the results of yesterday's efforts to obtain at least one or two patient referrals.
Identify potential patients to provide a written testimonial that can be posted on your website or Yelp.
Unscheduled treatment needs
Identify any patients coming in today with needed treatment that has been diagnosed but not yet scheduled, and make a plan for attempting to schedule the treatment.
Thought for the day
Use a quote, cartoon or short story to highlight a particular work challenge, inspire your team to stay positive and focused, or express appreciation for their hard work.
By holding team huddles on a consistent, daily basis, you may soon find you have new ideas for completing projects, enhancing patient relations, dealing with financial issues, and improving overall productivity and efficiency.
Resources for Small Business
Request a workbook designed to help your practice succeed.
Information and views provided are general in nature and are not legal, tax, or investment advice. Wells Fargo makes no warranties as to accuracy or completeness of information, including but not limited to information provided by third parties; does not endorse any non-Wells Fargo companies, products, or services described here; and takes no liability for your use of this information. Information and suggestions regarding business risk management and safeguards do not necessarily represent Wells Fargo's business practices or experience. Please contact your own legal, tax, or financial advisors regarding your specific business needs before taking any action based upon this information.
All credit decisions are subject to approval. For SBA loan products, SBA eligibility is also required. 
Equal Housing Lender