Eight tips for small business cash flow management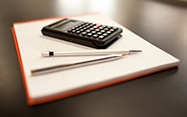 Cash flow is a key indicator of the financial health of your business.
Creating a cash flow projection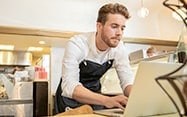 Even businesses with healthy growth and strong sales run the risk of owing more than they can pay in a given month. Fortunately, spending just 35 to 45 minutes each month on a cash flow projection can help you identify potential cash shortfalls in the months ahead.
Optimize cash flow (and more) with treasury management solutions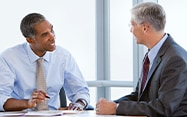 Even smaller businesses may benefit from treasury management solutions that fit their business needs.
Information and views provided are general in nature and are not legal, tax, or investment advice. Wells Fargo makes no warranties as to accuracy or completeness of information, including but not limited to information provided by third parties; does not endorse any non-Wells Fargo companies, products, or services described here; and takes no liability for your use of this information. Information and suggestions regarding business risk management and safeguards do not necessarily represent Wells Fargo's business practices or experience. Please contact your own legal, tax, or financial advisors regarding your specific business needs before taking any action based upon this information.
Wells Fargo Bank, N.A. Member FDIC.