Set up alerts for business banking your way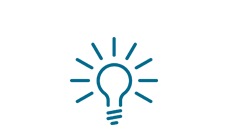 Stay in the know
Help avoid potential late fees and overdrafts with reminders for payments due, a low balance, or deposits made.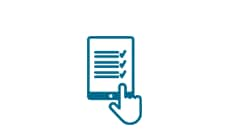 Choices
Choose the alerts you want and how you want to receive them — email, text message, or push notification. Change your preferences anytime as your business needs change.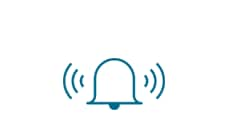 Protection
Set up card alerts to track transactions on your credit and debit cards and additional security alerts to notify you of important sign-on related activity.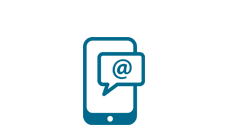 Your information
Be sure business alerts are sent to the correct person. Simply access Update Contact Information to verify, add, or change your email address, phone numbers, or mailing address.
Customized alerts are just a few clicks away
Choose your alerts, and how you want to receive them.
You're all set to receive the alerts you've selected.
Frequently asked questions
Is there a charge for the alerts service?
No. This is a non-fee service to all Wells Fargo Business Online customers. However, your mobile carrier's message and data rates may apply.
Why do you send responses to my questions to the Message Center?
The Message Center is a reliable and secure way to receive responses from us that may include account numbers and other personal information.
What kind of response time can I expect on emails I send to Customer Service?
We make every attempt to respond within 24 hours of receiving your question via email.