What our customers are saying about us
Find out how businesses like yours benefit from accepting card payments and using Clover® point-of-sale systems.
Fast funding for the finest ingredients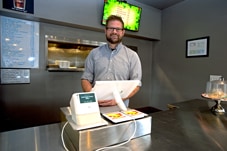 Santana's Vegan Grill started out as a small drive-thru in Colorado Springs, Colorado, and in just over a year, has grown to a full-size fast food restaurant. Working with Wells Fargo has helped them manage their cash flow and keep the food coming – fast.
"There are so many bills to keep up with in running a restaurant – it's good to know that the funds are there the next business day. Having the funds go right into my account makes managing my business really easy." — Dusty Hernandez, owner of Santana's Vegan Grill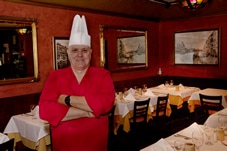 Chef Andre, owner of the 5-star restaurant Locanda Veneta in Los Angeles, California, makes dishes with an Italian flair and relies on as soon as next day funding to keep his business running.
"The restaurant business is highly competitive so cash flow is extremely important to my success. With Wells Fargo's next business day funding, I never have to worry. My customers will always enjoy the finest of ingredients." — Chef André Ginekis, owner of Locanda Veneta
Giving customers more ways to pay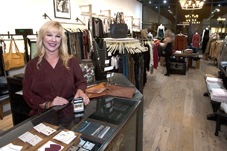 Button Up Boutique has grown to four locations in Northern California, offering fashion-forward styles for every occasion and generation. They make shopping convenient for their customers, from hand-selecting the perfect outfit to offering multiple ways to pay.
"Being able to accept all the major credit cards is a must-have for our business. 90% of our transactions are debit or credit, and our customers expect the convenience of not having to use cash or checks. There's simply no way we could have grown without this capability." — Robin Bernardoni, owner of Button Up Boutique
Customers expect the latest technology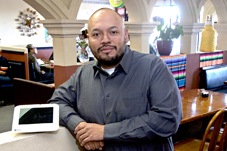 Chapala Mexican Restaurant serves traditional cuisine, but uses modern technology to simplify tasks and streamline their business.
"I remember taking down orders for the kitchen on little papers with carbon copies for the receipts. Clover is built for a restaurant. With technology advancing so quickly nowadays, Clover apps help us keep up with the newest technology to make our lives easier." — Raul Ramirez, owner of Chapala Mexican Restaurant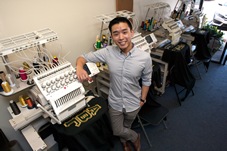 Alpha Greek Apparel in Southern California specializes in custom apparel and accessories for fraternities and sororities. Everything is customized, so they work closely with customers to give them what they want – including the latest technology.
"We have a younger clientele; they're used to doing things digitally so they just expect that we should have the latest technology for accepting credit and debit card payments. Our new Wells Fargo Clover Point-of-Sale system is state-of-the art and is really simple to use."   — Jason Liu, owner of Alpha Greek Apparel
Fast processing almost anywhere
Greene Sports administers a hockey league in Colorado Springs, Colorado. When it's time to collect dues for the season, accepting card payments is no sweat – on or off the ice.
"I like that Clover is flexible and mobile. I can take Clover with me to accept a payment on the rink, in the locker room, or at an event. It is that easy." — Mike Greene, owner of Greene Sports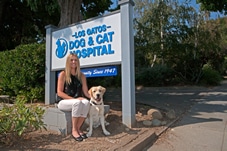 Los Gatos Dog & Cat Hospital has been a community pet hospital since 1947, providing excellence in veterinary care for the Los Gatos, California area. Payment technology and flexibility is important to help keep their clients on track and on schedule.
"I know first-hand how having an efficient POS system enables faster payments and quicker checkouts so we can stay on schedule to see our clients on time. We can check customers out quickly and get them on their way." — Jaymi Cleland, business administrator of Los Gatos Dog & Cat Hospital
Committed to small business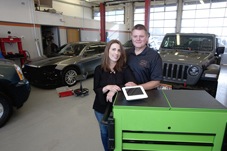 The mechanics at Wreck Effects Auto Body repair vehicles to ensure the complete safety and satisfaction of their customers. They expect the same level of personalized service and support from their bank."
We chose to work with Wells Fargo for our Merchant Services because we already had a relationship with the bank. We trust them and feel comfortable working with them. We love our business. This is our home. And we wouldn't trust just anyone with our business banking needs." — Shannon Dahmer, owner of Wreck Effects Auto Body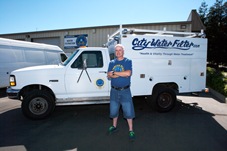 City Water Filter Corp. provides water filtration services for homes, offices, restaurants, coffee shops, bottling companies, farms, and wineries in California. They were looking for a bank committed to small businesses.
"We felt that Wells Fargo was really committed to seeing our business expand. Since being with Wells Fargo, we've seen our business grow!" — Clay Rosson, Owner, City Water Filter Corp
Secure payment processing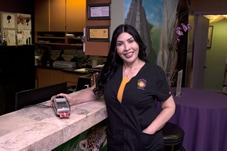 Body del Sol offers personalized aesthetic and medicinal spa treatments, combining advanced medical grade skin rejuvenation services and organic skin care in a luxuriously sustainable, green setting. Businesses like Body del Sol Medical Spa want the peace of mind knowing their customers' payments are secure.
"I know first-hand about credit cards being compromised. I like the security of knowing that Wells Fargo Merchant Services is committed to keeping my customers' payment information safe." — Ayde Adame Mendibles, owner of Body del Sol Medical Spa
Personal, local service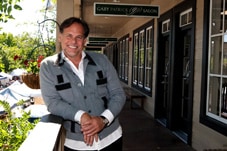 Since 1989 Gary Patrick Salon, a hair salon in Pleasanton, California, has delivered personal service to customers and expects the same from their bank.
"I like the level of personal service Wells Fargo provides, because my business is all about personal service."
"I have a great relationship with my local merchant services specialist.  I like the level of personal service, because that's what haircare is all about – personal service."   — Gary Gemma, owner of Gary Patrick Salon
Payment processing and business management in one system
Businesses rely on point-of-sale equipment for more than just processing payments.  They look for integration and additional business tools. Here's what our customers say about all-in-one systems like Clover.
"Clover makes it really easy for me to pay my city and state taxes using the Reporting app. I use the app to run a monthly report, which gives me the gross, the net, etc. We also use a Clover application called Home Base for scheduling, and it has proven to be very helpful. It's also a timecard for employees to punch in and out every time they leave or take a break. It keeps track of the times and my employees can request time off within the app. It's really cool!" — Dusty Hernandez, owner of Santana's Vegan Grill

"Having devices that work together has improved how we do business. With one integrated system, everything is connected – so we have the convenience of taking payments anywhere with the ease of batching, processing and reporting in one place." — Kelsen Depp, practice manager of Michigan City Animal Hospital