What our customers are saying about us
Find out how businesses like yours benefit from accepting card payments and using Clover® point-of-sale systems.
Fast funding for the finest ingredients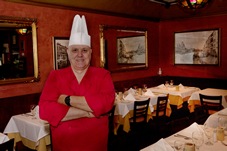 Chef Andre, owner of the 5-star restaurant Locanda Veneta in Los Angeles, California, makes dishes with an Italian flair and relies on as soon as next day funding to keep his business running.
"The restaurant business is highly competitive so cash flow is extremely important to my success. With Wells Fargo's next business day funding, I never have to worry. My customers will always enjoy the finest of ingredients." — Chef André Ginekis, owner of Locanda Veneta
Customers expect the latest technology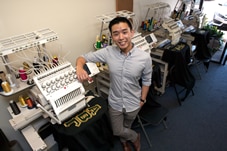 Alpha Greek Apparel in Southern California specializes in custom apparel and accessories for fraternities and sororities. Everything is customized, so they work closely with customers to give them what they want – including the latest technology.
"We have a younger clientele; they're used to doing things digitally so they just expect that we should have the latest technology for accepting credit and debit card payments. Our new Wells Fargo Clover Point-of-Sale system is state-of-the art and is really simple to use."   — Jason Liu, owner of Alpha Greek Apparel
Personal, local service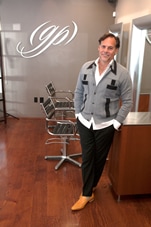 Since 1989 Gary Patrick Salon, a hair salon in Pleasanton, California, has delivered personal service to customers and expects the same from their bank.
"I like the level of personal service Wells Fargo provides, because my business is all about personal service."
"I have a great relationship with my local merchant services specialist.  I like the level of personal service, because that's what haircare is all about – personal service."   — Gary Gemma, owner of Gary Patrick Salon
Fast processing, anywhere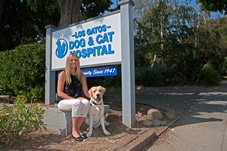 Los Gatos Dog & Cat Hospital has been a community pet hospital since 1947, providing excellence in veterinary care for the Los Gatos, California area. Payment technology and flexibility is important to help keep their clients on track and on schedule.
"I know first-hand how having an efficient POS system enables faster payments and quicker checkouts so we can stay on schedule to see our clients on time. We can check customers out quickly and get them on their way." — Jaymi Cleland, business administrator of Los Gatos Dog & Cat Hospital
Committed to small business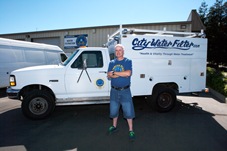 City Water Filter Corp. provides water filtration services for homes, offices, restaurants, coffee shops, bottling companies, farms, and wineries in California. They were looking for a bank committed to small businesses.
"We felt that Wells Fargo was really committed to seeing our business expand. Since being with Wells Fargo, we've seen our business grow!" — Clay Rosson, Owner, City Water Filter Corp
Secure payment processing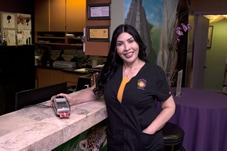 Body del Sol offers personalized aesthetic and medicinal spa treatments, combining advanced medical grade skin rejuvenation services and organic skin care in a luxuriously sustainable, green setting. Businesses like Body del Sol Medical Spa want the peace of mind knowing their customers' payments are secure.
"I know first-hand about credit cards being compromised. I like the security of knowing that Wells Fargo Merchant Services is committed to keeping my customers' payment information safe." — Ayde Adame Mendibles, owner of Body del Sol Medical Spa
Payment processing and business management in one system
Businesses rely on point-of-sale equipment for more than just processing payments.  They look for integration and additional business tools. Here's what our customers say about all-in-one systems like Clover.
"Having devices that work together has improved how we do business. With one integrated system, everything is connected – so we have the convenience of taking payments anywhere with the ease of batching, processing and reporting in one place." — Kelsen Depp, practice manager of Michigan City Animal Hospital