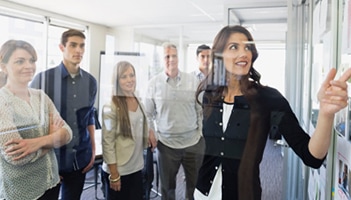 If your revenue is $2 – $20 million
Your business is as unique as you are. But whatever your goals and challenges, we have insurance professionals that specialize in your industry and businesses of your size. We can help you:
Collaborate with insurance professionals who understand businesses of your size and complexity.
Build a coverage needs assessment and risk management strategy.
Create a plan that suits your budget and your business.
If you need help, call Wells Fargo Insurance at 1-844-467-7867  (844-INS-PTNR).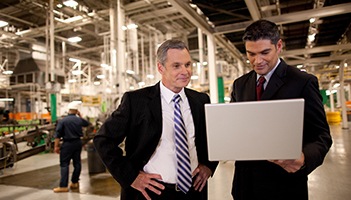 If your revenue is more than $20 million
Our Wells Fargo Insurance brokers understand the unique risks you face and draw upon the knowledge of our commercial and corporate banking partners to help you find coverage that protects and strengthens your business. Here are just two ways we can help you protect your assets:
Commercial Insurance, from property and casualty, professional risk, and special risk products to surety, international, and more.
Employee Benefits, offering a full suite of employee benefit solutions and consulting services.