Read these stories to see how Wells Fargo can help you
See how our auto financing options have helped customers like you purchase new and used vehicles.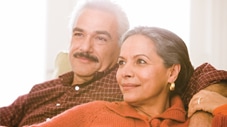 Brian needed an auto loan, and fast.
"My wife and I just purchased a new vehicle from the local dealership. They were giving us decent financing options, but I thought I'd check with Wells Fargo. We were on a tight timeframe to close the deal that day – within 4 hours. John at Wells Fargo pulled through, and even gave us better terms than we were expecting. He worked feverishly and kept me updated to ensure that the loan would get funded the same day."
-Brian B
Aggrey was planning a big purchase.
"This was my first big car purchase and I wasn't sure exactly what I wanted to do. Eddie at Wells Fargo reviewed my borrowing needs and explained the options available to me...in plain English. He made the process straightforward and simple. I couldn't ask for better communication and promptness."
-Aggrey J.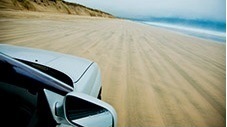 Derek needed help getting a car loan.
"From the moment I walked into the Wells Fargo branch, Sarah was incredibly helpful, friendly, and professional. She worked tirelessly to get our loan approved quickly. Sarah really made an impression with her level of involvement and commitment.  She went above and beyond to make sure I was apprised of the entire process, calling me the first thing every morning when she got to work."
-Derek S. 
Cheryl was planning to shop around for cars.
"My experience was a great example of how using the power of a big bank like Wells Fargo worked in my favor. I received excellent customer service with a personal touch. Josiah and Katie, the Wells Fargo representatives that I worked with, were helpful and patient. We had the paperwork done, the check cut, and I was driving with the top down before noon. I am so happy with my car; and the fact that the financing process was smooth and easy made the experience feel right. I'm glad I called and have no regrets that I didn't shop around. I'm happy."
-Cheryl S.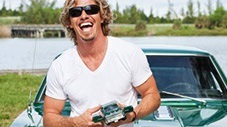 Brandon needed a car, and fast.
"I placed an application on Friday the 1st and had my loan approved on the 2nd. The customer service I received went above and beyond. I was able to drive away in my new car the next day. The process was seamless, and Ashley, the Wells Fargo representative I worked with, was in constant contact. She was amazing, especially when troubleshooting a difficult approval." 
-Brandon L.
Kim got a better car and a better deal.
"I was thrilled! I got a 2-year-old car with less than 10 thousand miles on her – almost brand new! Plus, I paid far less than what I would have had to on the lot. Thank you for helping me save some money, and for getting me a much newer, safer ride." 
-Kim C.