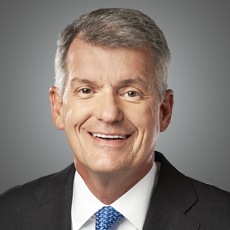 To succeed in financial services, we must be committed to serving our diverse customers, team members, and suppliers. Therefore, we are committed to building relationships within our communities through the development and engagement of certified minority, women, disadvantaged, and small business enterprises as partners of Wells Fargo products and services.
Wells Fargo is committed to ensuring supplier diversity is integrated into our strategic sourcing and procurement processes to generate efficiency, innovation and increased opportunities for first- and second-tier diverse suppliers. We're committed to accomplishing this mission by establishing and supporting partnerships with the diverse business community, developing these businesses for growth, and engaging with community organizations that share our commitment.
We are further committed to monitoring our practices for effectiveness through performance goals and ensuring our commitment is emphasized by all levels of management and communicated to all team members and stakeholders.
We believe that together with our diverse suppliers, we can contribute to the long term economic sustainability of our communities.
Timothy J. Sloan
CEO and President