Create a brighter, more secure financial future
Hands on Banking offers free, non-commercial resources available in English and Spanish. Our tools and checklists are easy to navigate, interactive, and entertaining. We'll show you how to:
Buy a home
Manage your debt
Start a small business
Pay for college
Save and invest for your future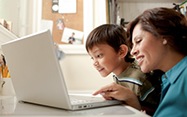 Kids and teens
Teach kids and teens about money
Designed for individual or classroom learning, our program aligns to meet state and national educational standards for math, reading, and economics. Lessons include:
How money works
All about checking and savings accounts
How to shop with a budget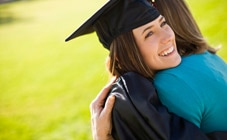 College students and young adults
Develop smart money habits that will last a lifetime
Whether you're buying a car or opening a checking account, decisions you make now can have a positive impact on your financial future. Learn how to:
Plan and pay for college expenses
Create a budget and stick to it
Develop healthy credit habits

Adults and entrepreneurs
Discover the basics of personal finances and entrepreneurship
Learn the basics of personal finances, how to protect yourself financially, buy a home, start a small business, or talk to your kids about money.
Learn how to use credit responsibly
Control your finances with a spending plan
Plan for long-term financial health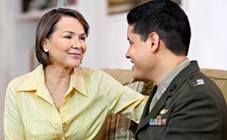 Military personnel and families
Financial education for wherever you are in your military career
Whether you're on active duty, in the Reserve or you're a spouse managing your family's money, you should always be in control of your finances.
Decide whether to live on or off base
Prepare financially for PCS and deployment
Learn how to maximize your savings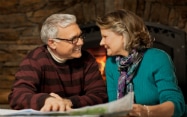 Seniors and retirees
Make your money last through retirement
Juggling expenses in retirement can be challenging. Learn about social security, health and long-term care, and estate planning.
Learn how to create a retirement strategy and manage your finances
Understand how to prevent elder financial abuse
Discover health care options for early retirees
Free financial curriculum for educators
Bring Hands on Banking to your classroom. The Hands on Banking program provides the essentials of financial education, real-world skills, and knowledge every student can use. The Hands on Banking curriculum is designed for four age groups:
Kids—4th and 5th grades
Teens—6th through 8th grades
Young Adults—ages 15 through 21
Adults